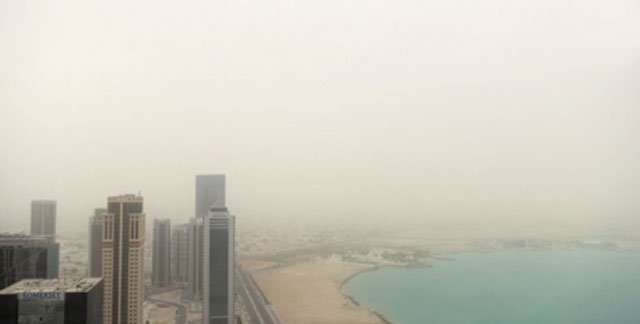 ---
DOHA: Desert state Qatar recorded the lowest ever temperature in the country's history on Sunday, just 1.5 degrees Celsius, according to a statement posted online by state media.

A weather station in the southwest of the country -- Abu Samra -- recorded the temperature, equivalent to 34 degrees Fahrenheit, in the "early morning", said a statement from Qatar News Agency (QNA). "The new record low temperature is the lowest since the 3.8 degrees recorded in January of 1964," said the QNA.

Temperatures have been relatively low for the past several days in the Gulf state and the Qatar Meteorology Department said this was due to an area of high pressure. Qatar usually makes headlines for its hot weather.

World's longest flight takes off from Doha

Most notably, football's governing body FIFA has controversially switched the timing of the 2022 World Cup, being held in Qatar, to November and December because of fears over the country's ferocious summer heat, where temperatures can regularly reach 50 degrees Celsius (122 Fahrenheit).

It gets so hot that labourers have been banned from working for several hours during the day at the height of the summer. In December, organisers also announced that thousands of World Cup 2022 labourers would be given "cooling" hard hats to reduce their body temperature as they build football stadiums in the desert heat.
COMMENTS
Comments are moderated and generally will be posted if they are on-topic and not abusive.
For more information, please see our Comments FAQ