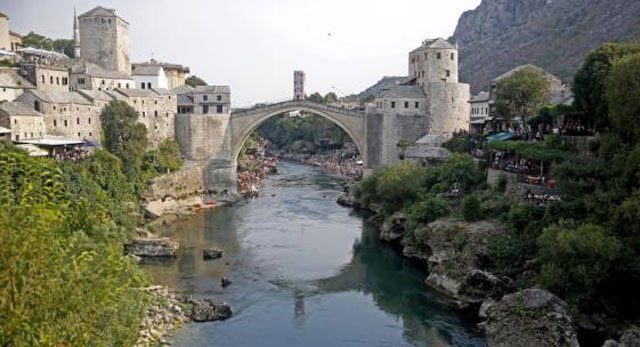 ---
A Bosnia-based international school said on Friday it would offer scholarships to refugees and students from seven nations affected by the immigration ban issued last week by US President's Donald Trump.

Starbucks to hire 10,000 refugees worldwide after Trump ban

United World College (UWC) Mostar, one of 17 UWC schools worldwide that aim to bring together students from conflict zones, opened in 2005 with the goal of healing ethnic divisions after the Bosnian war of the 1990s.

"We offer scholarships to US students, as well as to refugees and students from majority Muslim countries banned by the US Executive order to send a signal for peace," said Valentina Mindoljevic, head of the UWC Mostar.

Green card holders included in Trump ban: Homeland Security

Trump's order bars the admission of people from Iraq, Syria, Iran, Libya, Somalia, Sudan and Yemen and places an indefinite hold on Syrian refugees.

The school in 2011 extended a scholarship to Kim Han-sol, the grandson of former North Korean leader Kim Jong-il, after Hong Kong refused him a visa to study there.
COMMENTS
Comments are moderated and generally will be posted if they are on-topic and not abusive.
For more information, please see our Comments FAQ