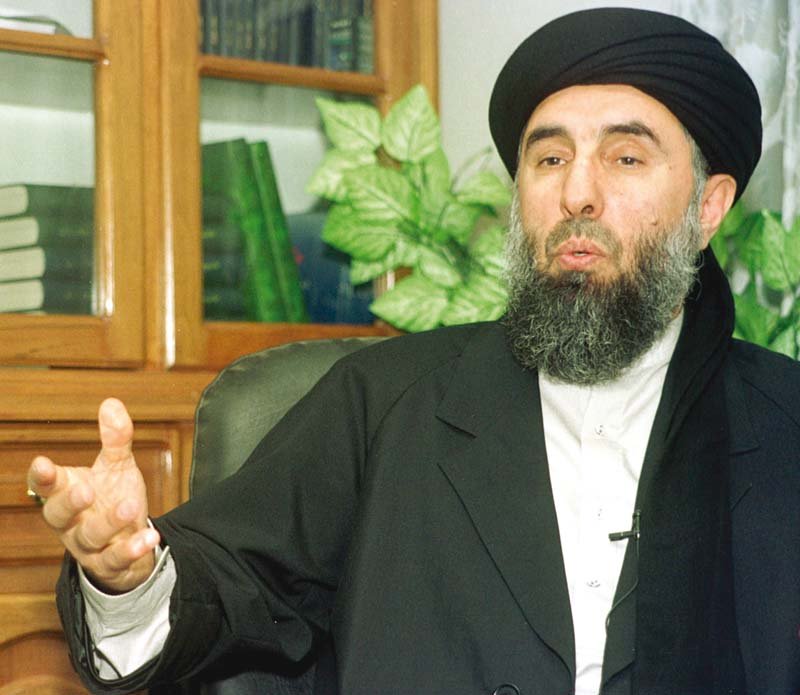 ---
KABUL: The UN Security Council has lifted sanctions on former Afghan warlord and Hizb-e-Islami chief Gulbuddin Hekmatyar, previously branded 'a global terrorist' and accused of war crimes.

The move follows a peace deal between Hekmatyar's Hizb-e-Islami and the Afghan government in September that granted him legal immunity from past offences, sparking outrage from rights groups.

Although Hekmatyar is accused of killing thousands in Kabul during the 1992-1996 civil war, many foreign governments, including the United States, praised the landmark accord as a step towards peace in Afghanistan.

A statement on the UNSC's website on Friday said an assets freeze, travel ban and arms embargo targeting Hekmatyar — a former prime minister and one of the most controversial figures in Afghanistan's modern history — no longer applied.

Diplomatic sources said only Russia had opposed the move, which theoretically opens the way for Hekmatyar's return to Kabul after two decades of exile in Iran and then in Pakistan.

France was initially reluctant because of Hizb-e-Islami's involvement in an ambush northeast of Kabul that cost the lives of 10 French soldiers in August 2008, but later changed its mind.

"It is an important point of the peace agreement between Hizb-e-Islami and the Afghan government," chief negotiator for Hekmatyar, Mohammad Karim Amin, told AFP.

"And it shows the commitment from the government and from the Hizb-e-Islami to pursue on this peace track," Karim said.

It would also 'open the door' and stimulate the peace process and would send a 'strong signal to other fighters' in the country, he said in reference to the Taliban.

He further said that it showed 'the only key to achieve a peaceful solution to the conflict is through an inter-Afghan negotiation without any foreign interference'.

"We always said his return (Hekmatyar) won't be linked to the lift of the sanction but obviously it will widely ease it," Karim said.

Currently, the whereabouts of Hekmatyar, who was not present in Kabul for the signing of the agreement that was completed via video conference, remains unknown.

Meanwhile, the Afghan government welcomed the UN's decision made on Friday as 'a major step toward peace and stability in Afghanistan' said Mohammad Akram Khpalwak, a political adviser for President Ashraf Ghani.

"This was a demand of the people and government of Afghanistan," he told Reuters on Saturday. "It is a major step for the peace process between Hezb-i-Islami and the government of Afghanistan."

Hekmatyar was a prominent anti-Soviet commander in the 1980s and a major figure during the bloody civil war of the 1990s when he was accused of indiscriminately firing rockets into Kabul, as well as other human rights abuses.

In recent years the insurgent conflict has been led by the Taliban.

Hekmatyar is believed to be in hiding in Pakistan, but his group claims he remains in Afghanistan.

With the UN sanctions now scrapped, government officials expect Hekmatyar to return to the Afghan capital.

Hizb-e-Islami has been trying to repair Hekmatyar's public image as a murderous warlord as it attempts to rebrand from a radical, misogynistic movement to a mainstream political force.

Published in The Express Tribune, February 5th, 2017.