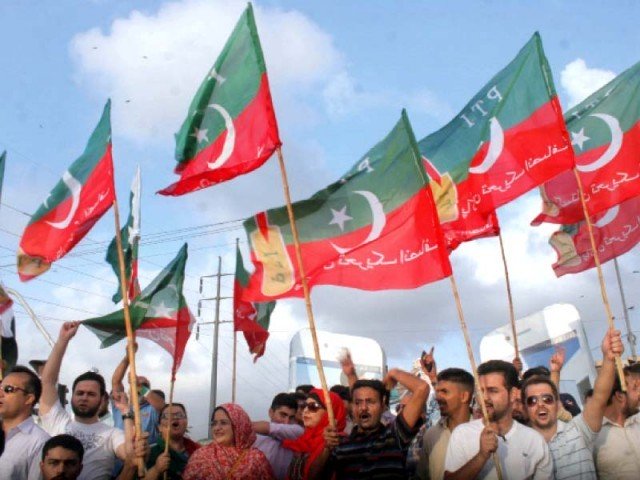 ---
PESHAWAR: A close aide to Imran Khan is on the verge of ditching the Pakistan Tehreek-e-Insaf and joining the ruling Pakistan Muslim League-Nawaz.

Muhammad Tahir Khan Umarzai, one of the PTI's founders and a bosom buddy of Khyber Pakhtunkhwa (K-P) Chief Minister Pervaiz Khattak – has decided to join the PML-N.

Party sources said K-P Assembly Speaker Asad Qaisar had tried his best to talk Umarzai out of it. But Umarzai refused to stay on, saying that Khattak knew his concerns but was least bothered to stop him from joining the PML-N.

3 former PPP ministers from AJK join PTI

"The PTI's foundation was laid down on principles but things have completely changed compared to what we had agreed upon in the 1990s," said Umarzai as he confirmed the development to The Express Tribune.

"This is most difficult choice I have ever made during my entire life," he said, adding: "The party has completely lost its ideology and is promoting the status quo now."

Umarzai said he had nothing to do with Jahangir Tareen or Shah Mehmood Qureshi, who, according to some founding members, had hijacked the PTI chairman's agenda.

He, however, said he was never expecting such a response from Khattak since he was not only his college fellow and a close friend but the one who introduced him to Imran Khan.

Umarzai said the return of the Qaumi Watan Party (QWP) to PTI-led coalition government was a cause of concern for the founding members. "What kind of detergent have you used to wash away all the QWP's sins?" Umarzai said he had asked Imran when the QWP was brought into the cabinet again.

He said the PTI chairman was surrounded by paratroopers and the people standing to his left and right had hijacked him, adding that the purpose PTI was launched for had been set aside and that too by its founder.

Naeem Bokhari joins PTI

"There is a huge difference between the Imran of today and the Imran of the 90s," he said, adding he had been trying to settle things for over a year but when the PTI chief refused a meeting some six months back, he decided to part ways with the PTI.

Asked as to why he decided to join the PML-N and no other party, Umarzai said the Transparency International's recent report as the major reason. "What the PTI was formed for is being done by the PML-N," Umarzai said.

"The K-P Ehtesab Commission's chief General Hamid resigned because he was following the party's manifesto and the moment Khattak came to know that he was under observation, things changed overnight," Umarzai claimed.

Published in The Express Tribune, February 5th, 2017.
COMMENTS (16)
Comments are moderated and generally will be posted if they are on-topic and not abusive.
For more information, please see our Comments FAQ