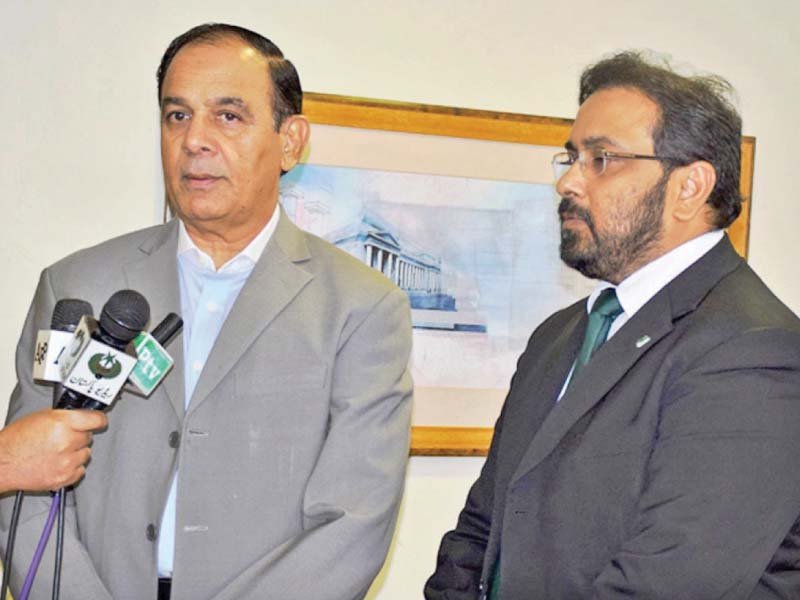 ---
Days after announcing that an agreement had been signed with Beijing to enhance cooperation in eradication of corruption and oversee transparency, the National Accountability Bureau (NAB) is looking to sign a similar agreement with Malaysia.

This was stated by NAB Chairman Qamar Zaman Chaudhry in a statement issued by the authority on Saturday.

In a meeting with Misahl CEO Amir Jehangir, Chaudhry exchanged views on successful improvement in Pakistan's competitiveness on the global index of the World Economic Forum from 126 to 122 for 2016-17.

Mishal is a partner institute of World Economic Forum.

Chaudhry noted that improvement in Pakistan's global competitiveness rankings by World Economic Forum was a great achievement for Pakistan.

Through detailed introspection and analysis of organisational weaknesses, overhaul of procedures and business processes, all pillars of the organisation such as operations, prosecution, human resource development and awareness and prevention had been reactivated and energised.

The NAB said chairman further a number of strategic initiatives have been undertaken aimed at rejuvenation of the organisation including the introduction of a quantifiable grading system (QGS) to monitor the performance of all NAB regional offices.

Further, Chaudhry said NAB was operating a fair and effective internal accountability management (IAM) system for its officers and staffers.

A web based monitoring and evaluation system (MES) too has been implemented. The output of each and every investigation officer is reflected on executive dashboard at all executive levels in the system.

On multilateral front, he said NAB had initiated a dialogue between the anti-corruption authorities of South Asian Association of Regional Countries (Saarc) countries with a proposal to set up a Saarc anti-corruption forum.

In this regard, the first meeting of its kind was held by NAB in Islamabad September last year where the heads of anti-corruption authorities in Saarc countries agreed to create the proposed forum.

On the bilateral cooperation front, Pakistan signed a memorandum of understanding (MoU) with China to streamline and structure bilateral cooperation in the fields of anti-corruption.

In the context of the China-Pakistan Economic Corridor (CPEC), this cooperation will further boost confidence in projects undertaken.

Another MoU is proposed to be signed with Malaysia for which the details are being worked out.

The NAB chief said that the authority is committed to eradicate corruption but it can only do that with support from all segments of the society.

He assured that NAB would not spare any effort in this cause for corruption free Pakistan.

Published in The Express Tribune, February 5th, 2017.