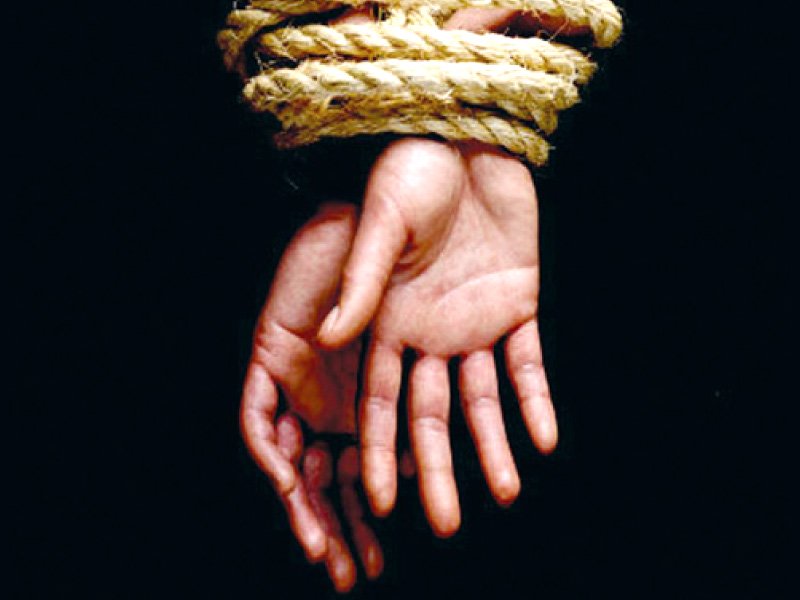 ---
DERA GHAZI KHAN: In a horrific incident, members of a tribe severed nose and lips of a 22-year-old man to take revenge of the kidnapping of a girl of their tribe in Dera Ghazi Khan on Saturday.

The police told The Express Tribune that the offended tribe accused that Imran, who belonged to another tribe, was involved in kidnapping Salma. In a bid to take revenge, accused Shah Nawaz, Munawwar, Bilal, Akram and others abducted Imran from Sakhi Sarwar Road and took him away in a car. The culprits tortured him near Chak Salari at Airport Road and cut off his nose and lips with a sharp object. Later, they threw the victim on roadside in a deserted jungle. The victim was taken to Teaching Hospital in critical condition for treatment.

Vendetta: Attack on funeral leaves one dead, two injured

The doctors at the hospital said that Imran's lips and nose have been completely cut off with some type of sharp tool but his life is out of danger now. Police Station Gadai has registered a case but no one has been arrested so far.

Meanwhile, a police official said Salma's teacher Kazim Jamwani had kidnapped her but when she returned, the parents of the girl decided that she was a Kari and sold her in tribal area. He added the girl's relatives tried to implicate Imran in the case by alleging his involvement. However, he said further investigation is underway.

Earlier on February 3, a mother of three was shot dead by her brother for the sake of "honour"in Lahore.  The victim was married to Muhammad Hassan and reportedly had three children from the marriage.

Sectarian attack: Five Hazaras injured in Quetta shooting

However, she allegedly developed relations with another man and eloped with him. The women finally returned after the intervention of a political figure. On the day of the incident, a meeting of the victim's family and her in-laws was taking place when the brother arrived at the scene. He pulled out his weapon and opened indiscriminate fire killing the woman.

Published in The Express Tribune, February 5th, 2017.
COMMENTS (1)
Comments are moderated and generally will be posted if they are on-topic and not abusive.
For more information, please see our Comments FAQ