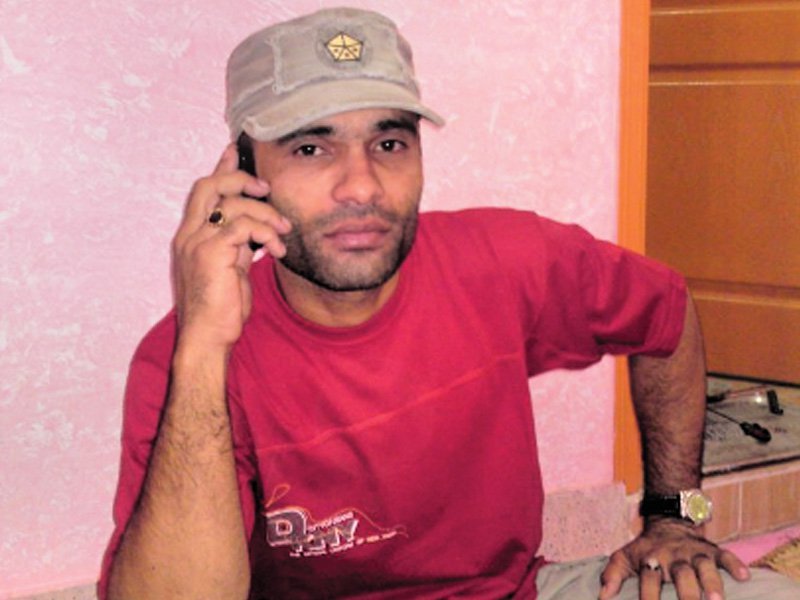 ---
KARACHI: The family of Baba Ladla, the alleged Lyari-based gangster who was recently killed in an 'encounter' with the Rangers, protested outside Karachi Press Club on Saturday, demanding inquiry into the killing.

The protesters, most of which were women, held the flag of Pakistan Peoples Party (PPP) bearing pictures of slain Prime Minister Benazir Bhutto. Others held placards, reading that a transparent inquiry should be conducted into the killing of Ladla. Ladla's real name was Noor Muhammad.

A veiled woman, who identified herself as Ladla's mother, told The Express Tribune that her son was not killed in an encounter. According to her, he was picked up by the law enforcing agencies 48 hours before he was killed. She added that it was shown in the media as if he has attacked the law enforcers and was killed in reaction.

Lyari gang war leader Baba Ladla killed in Rangers operation

"How long are we going to suffer at the hands of state machinery?" she bewailed, asking how much blood of the youth of Lyari neighbourhood they want. "If my son was a criminal, the government should have started a trial if they had caught him," she said. "Extrajudicial killing at the hands of law enforcers cannot be justified." She added that instead of killing her son and other youngsters like him, the state should hang 'Uzair Chilli', referring to alleged Lyari-based gangster Uzair Baloch. According to her, he distributed weapons amongst the youngsters of Lyari. If people like Uzair would keep on emerging on the face of Lyari, peace can never return permanently, she said. She also criticised former home minister Zulfiqar Mirza and Lyari-based PPP leader Javed Nagori for ruining the peace of Lyari.

"We demand of the PPP to initiate a transparent inquiry into the matter and eliminate the root cause of violence in Lyari so that people like Uzair can never be able to misguide the youth of Lyari," she said. The protesters then staged a sit-in, demanding the removal of PPP's MPA from Lyari, Sania Naz.

Published in The Express Tribune, February 5th, 2017.
COMMENTS (3)
Comments are moderated and generally will be posted if they are on-topic and not abusive.
For more information, please see our Comments FAQ