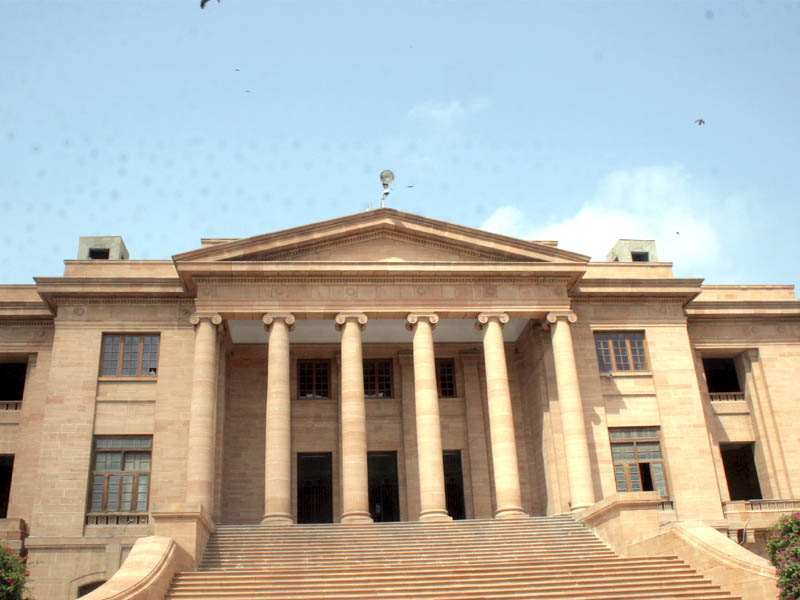 ---
KARACHI: The judicial commission expressed on Saturday its dissatisfaction over reports submitted by the district and sessions judges regarding the status and costs of the schemes launched by the provincial government to provide potable water and improve sanitation conditions in Sindh.

Headed by Justice Muhammad Iqbal Kalhoro of the Sindh High Court, the commission had directed on January 23 all the district and sessions judges across the province to obtain details from the relevant authorities about the government schemes to supply clean drinking water and improve sanitation conditions, their current status and costs.

During Saturday's proceedings, Justice Kalhoro observed that the commission has examined the reports submitted by the district and sessions judges and 'found the same unsatisfactory in many aspects, including figures showing costs'.

"The commission has taken exception to the reports as the same do not reflect the current position of the schemes, et cetera," said the order.

Therefore, the commission directed the judicial heads of all the districts to submit reports along with the correct figures, photographs and video clips showing their presence inspecting the schemes. They were further directed to comply with the order within three days positively.

The additional chief secretary, Waseem Ahmed, appeared and filed a comprehensive report on behalf of the chief secretary.

The deputy attorney-general, Muhammad Aslam Butt, informed the commission that the report showing the mechanism of disposal of hospital waste by the hospitals under the federal government will be placed before the commission on February 7.

A statement was also filed by the representatives of the Karachi Water and Sewerage Board (KWSB).

Meanwhile, six legislators belonging to the Muttahida Qaumi Movement (MQM) and PML-N - Khawaja Izharul Hasan, Muhammad Moeen Aamir Pirzada, Saifuddin Khan, Rehan Zafar, Lashat Muhammad Zia and Irfanullah Marwat - appeared before the commission and requested for time to file their reports by February 7.

The representatives of the Pakistan Steel Mills Hospital, PNS Shifa and PNS Rahat appeared and requested for time to file their reports. A notice was issued to the Pakistan Railways Divisional Medical Officer Karachi to appear with the report regarding disposal of hospital waste.

Inspection visit

Meanwhile, the judicial commission's registrar, Ghulam Mustafa Channa, issued notices to the provincial chief secretary, the secretaries of the irrigation, power department, local government, public health and engineering, planning and development and special initiative departments to accompany the inquiry commissioner, Justice Muhammad Iqbal Kalhoro, during his visits to Bhanbhore, Hyderabad, Mirpurkhas and Shaheed Benazirabad from February 6 till February 11.

For the visit starting from Thatta, the commission has also issued notices to the relevant municipal commissioners, deputy commissioners, the provincial Environmental Protection Agency's director-general, the Water and Sanitation Authority director-general, chief engineers and Hyderabad Electric Supply Company chief executive officer.

Published in The Express Tribune, February 5th, 2017.
COMMENTS
Comments are moderated and generally will be posted if they are on-topic and not abusive.
For more information, please see our Comments FAQ