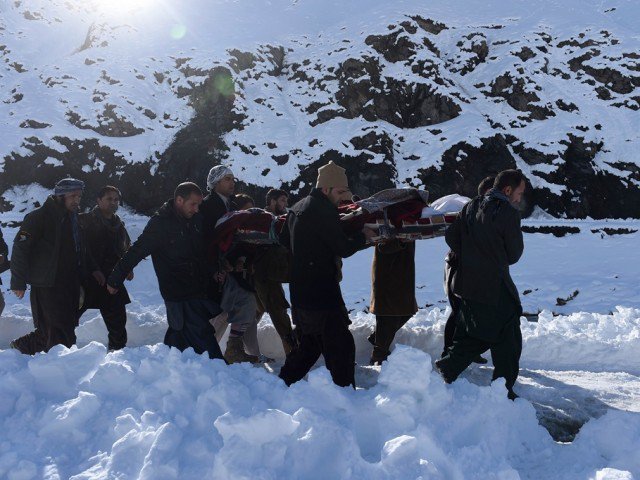 ---
KABUL: Avalanches and freezing weather have killed more than 20 people in Afghanistan, officials said Saturday, as rescuers worked to save scores still trapped under the snow.

The avalanches, which followed three days of heavy snow, destroyed homes and blocked roads in central and northeastern provinces.

In northeastern Badakhshan province at least 18 people, including three women and two children, were killed when avalanches hit their houses overnight, provincial spokesperson Naweed Frotan said.

"Several dozens are still trapped, we are trying to rescue them," he said, adding that many roads remained blocked.

Death toll from deadly Indian-held Kashmir avalanches climbs to 20

Five people were killed by avalanches in the Balkhab district of Sari Pul province in northern Afghanistan and at least 70 people trapped under the snow were being rescued, Zabiullah Amani, the provincial spokesman told AFP.

"The roads to Balkhab are still blocked and we are trying to open them," he said.

Freezing weather also killed at least two people and over 100 animals in western Badghis province.

Deadly avalanches are common in Afghanistan's mountainous areas in winter and rescue efforts are frequently hampered by lack of equipment.

Winter blues: Snow, rain, landslides sever road links

Despite billions of dollars in aid after the collapse of the Taliban in 2001, Afghanistan remains among the world's poorest nations after decades of conflict.

Last month, heavy snowfall and freezing weather killed 27 children, all under the age of five, in Jawzjan province in northern Afghanistan.
COMMENTS
Comments are moderated and generally will be posted if they are on-topic and not abusive.
For more information, please see our Comments FAQ