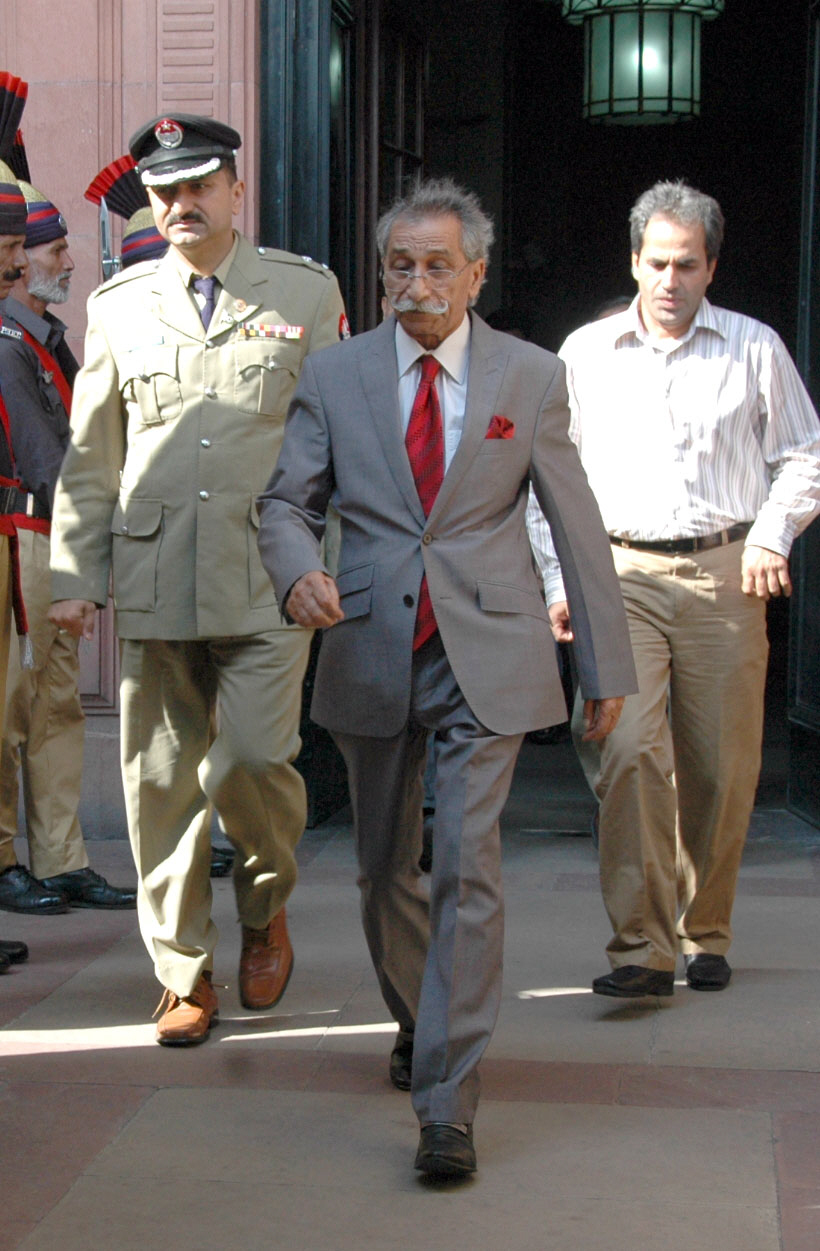 ---
LAHORE: The Opposition benches walked out of Friday's assembly session to protest against the alleged partial conduct of speaker Rana Muhammad Iqbal Khan. They said he was conducting proceedings according to the law minister's directions.

The ruckus erupted when opposition leader Mian Mehmoodur Rashid tabled an adjournment motion over the writing off of millions in loans for businessmen from PML-N.

As he started mentioning the companies which had loans written off, the speaker ordered him to stop the discussion and sit down. Punjab Minister for Law Rana Sanaullah asked the speaker to give Rashid permission to name the companies and complete the speech. Sanaullah said he would reply after the MPA said his bit.

As the speaker asked Rashid to speak, Mian Mehmoodur Rashid lashed out at Iqbal, saying he should decide whether the law minister or the speaker was in charge of the house.




Iqbal Khan clarified that he was the one conducting affairs. Rashid started naming the companies, saying a loan to Ammar Textile Mill, amounting to Rs170 million, had been written off.

He added a loan worth over Rs90 million had been written off for the Bankers Cooperative Society,  Rs50.7 million for Mughal Pakistan Private Limited and more than Rs170 million for CDC Pakistan. He added millions in loans had also been written off for other companies.

Rana Sanaullah responded to the opposition leader, saying some adjustments had been made in the markup, while the principle amount was paid.

Giving examples, he stated Javed Akram, the brother of PML-N Lahore President Pervez Malik, had to pay Rs20 million in interest and he had given Rs12.3 million of the total. He said the rest of the amount was adjusted by the bank.

Khizar Hayat of the Tarrar family paid of the principle amount of his loan and Rs4.5 million had been written off from the total accumulated interest of Rs7.9 million. The minister added the rest of the interest amount had been paid. Lashing out at PTI's Jahangir Tareen, Sanaullah said now was the time to recover loans from this "ATM machine". He vowed to "pull the loans out of his belly".

With that, Mian Mehmoodur Rashid stood up to respond, but the speaker did not allow him to continue. This caused pandemonium in the house and opposition members stood from their seats. "Go speaker go, Dakoo chor haaye haaye, Qatri shehzada murdabad, Dakoo raaj na manzoor na manzoor" were among the slogans chanted by them.

Published in The Express Tribune, February 4th, 2017.