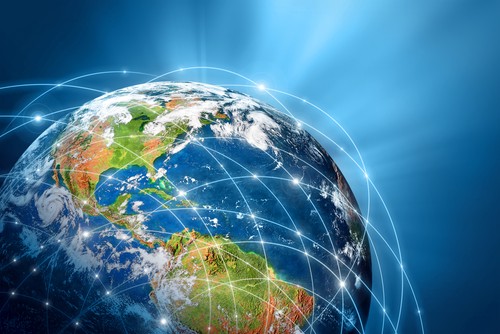 ---
LAHORE: Pakistan is embracing the global digital world economy and the government is also becoming part of the system, said Association of Chartered Certified Accountants (ACCA) Chief Executive Helen Brand (OBE).

In an interview with The Express Tribune, she said that the China-Pakistan Economic Corridor (CPEC) had put the country in the global economic limelight.

Keeping this in view, Helen said the ACCA had signed a memorandum of understanding (MoU) with the Pakistan-China Institute to collaborate on research for the multibillion dollar project. "We have also recently signed two agreements with the Punjab and Sindh governments to collaborate in technical education," she added.

Commenting on the higher education sector of Pakistan, Helen said ACCA had been working with several universities in the country. "I am impressed with universities in Pakistan, and now many are focusing on employability of their students similar to that of the focus of ACCA."

She said higher education institutions were now bridging the gap with the industry.

Helen said technology was reshaping businesses and changes were happening so rapidly that changes to curriculum and business models were hard to predict in the next 10 years. "Things that we have today could not be and had not been predicted a decade ago. Same is the case with the coming 10 years," she added.

For this purpose, she said the ACCA had embedded digital content in its curriculum and examination delivery system. "We have introduced a computer-based examination system and instead of simple question-and-answer format, we have introduced a computer-based application that replicates the workplace."

She said students were given problems rather than questions and were required to work on spreadsheets.

Speaking about changing business models globally, she said digital businesses and FinTech (financial technology) was rapidly changing the ways business was done in the world.

"FinTech has a huge impact on business and many emerging ones are more aware of the technological aspects.

We are now focusing on giving students competency skill sets rather than just technical skills."

Helen said ACCA's education model focused on teaching methodology with an emphasis on emotional intelligence, creativity, communication skills and digital competence. "The accountants of today should not only learn accountancy tools, rather their focus should be on learning the underpinning financial system. We at ACCA are focusing on strategic business leadership by teaching solid financial underpinnings."

Helen earlier spoke at the Pakistan Leadership Conversation 2017, which hosted more than 150 participants.

The conference discussed global business services (BPO), FinTech—Transforming Businesses, Drivers of Change: Future Skills—Are We Ready? Also discussed was 'One Belt, One Road: The China-Pakistan Economic Corridor'.

The conference discussed new technologies in finance, changes in the role of accountants and how to adapt to changing technological landscape. Punjab Governor Rafique Rajwana also participated in the conference.

Published in The Express Tribune, February 4th, 2017.