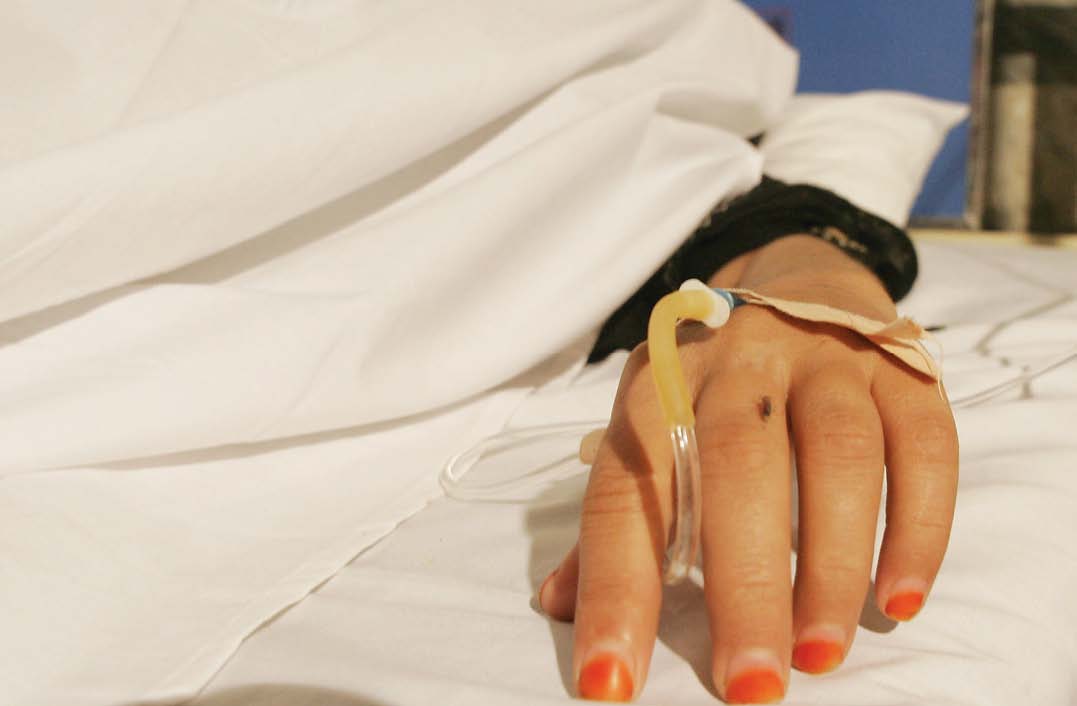 ---
KARACHI: Dr Shamvil Ashraf, the founder of Indus Children Cancer Hospital (ICCH), is not amused by the idea of having a story written about him in a newspaper; he spends a good 20-minute trying to convince he isn't the hero.

"It is fine that a person who has dedicated his life for a cause should be appreciated for his work; I have no issues with that mainly because at the end of the day, intentions matter and only God knows our intentions. But the more important issue to talk about is childhood cancer," he tells The Express Tribune.




What is now a 60-bed cancer care facility treating 800 children from across Pakistan and nearby countries, ICCH started as a dream of a young Dow Medical College graduate in 1984. Moved by the plight and misery of children with cancer he met during his house job, Ashraf promised himself to use his knowledge and experience to serve these ignored patients. "In those days, there was no dedicated unit for childhood cancer," he shares.

In 1990, Ashraf moved to Ireland and then to United Kingdom to specialise in paediatric oncology. "It was a good learning experience given the standard of healthcare there is very high. Their support system, their practices; in fact the entire infrastructure of medical care is far superior to what we have," he says. After completing his training, Ashraf returned to Pakistan in 1995. "I went abroad with a mission - to learn about childhood cancer care. When I was trained, it was only natural for me to come back," he explains.

As there were no paediatric oncology units in Karachi back then, Ashraf decided to approach Shaukat Khanum hospital to continue his work. "The hospital was up and running but their oncology department had just started and I joined and worked there till 1997," the doctor says.

Ashraf has fond memories and deep respect for the memorial hospital which he believes changed how people viewed cancer in Pakistan. "The hospital has made immense contribution to raising awareness about cancer in the country and galvanising the public in support of cancer care. It attached positivity to those suffering from the disease; before Shaukat Khanum, cancer was a death warrant," he says.

In addition to giving hope to the patients, the ICCH founder says Shaukat Khanum hospital has also set high standards for cancer care. "The most brilliant aspect of that hospital is that there's no discrimination between the patients who pay and those who don't," he says.

Ashraf couldn't, however, continue working in Lahore as he had to move to Karachi to take care of his mother who was diagnosed with cancer. "I started working at Ziauddin Hospital and was there for two years during which I established their paediatric oncology department. But very early on, I realised I cannot fulfil my mission to serve each and every child at a private hospital," he shares.

And so the Children Cancer Foundation was created with just Rs40,000 and a single room. In the following years, the foundation developed the Children Cancer Hospital moving from one rented building to another and finally settling inside Bilquis Naz Hospital at Aisha Manzil on a sharing basis. "We rented two floors of Bilquis Naz Hospital, which is a separate facility and works under its own administration. From only a few beds at the start, our cancer hospital now has 60 beds with emergency, day-care and intensive care units," he says.

In 2014, the cancer care facility merged with Indus Hospital and is now known as ICCH. "We accepted the offer to join hands with Indus because their mission is also to serve every child, not any personal gains. We took that decision for our long-term sustainability and because of the fact that mil ker kaam karnay may barkat hoti hai [when you work together, the work is more blessed]," he says. ICCH will move to a bigger facility at Indus Hospital in March where it will be a part of a paediatric complex which Ashraf will be heading.

As his quest for improving childhood cancer care in Pakistan continues, Ashraf says so much more has yet to be achieved. "After working in this field for two decades now, I feel we should have pressurised our government first. There's only so much one centre can do. At the moment, we treat only 10% of the total burden. What about the rest? Why does a child have to travel from Larkana or Quetta to Karachi to get treatment?" he asks.

From his days as a medical student till today as a founder of ICCH, Ashraf says much has improved in the field of paediatric oncology but sadly only in the private sector. "The government must step up," the good doctor pleads.

Published in The Express Tribune, February 4th, 2017.
COMMENTS
Comments are moderated and generally will be posted if they are on-topic and not abusive.
For more information, please see our Comments FAQ