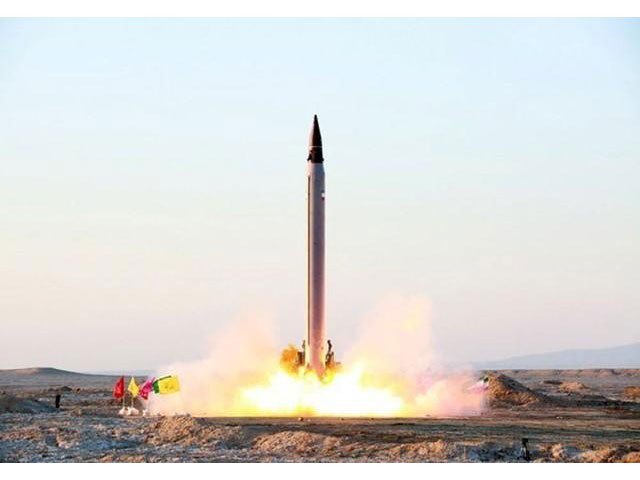 ---
WASHINGTON: The United States slapped fresh sanctions on Iran Friday to punish Tehran for recent ballistic missile tests and its support for Yemen's Houthi rebels.

The first sanctions against Iran by the Trump administration targeted companies and individuals in Iran and China identified by the United States as supporting Tehran's ballistic missile programme and the Revolutionary Guards military force.

"Iran's continued support for terrorism and development of its ballistic missile programme poses a threat to the region, to our partners worldwide, and to the United States," said John Smith, acting director of the Treasury's Office of Foreign Assets Control.

Iran says will never use its weapons against anyone, except in self-defense

The measures came after Iran on Sunday test-fired a medium range missile, which the White House contends violated a UN Security Council resolution proscribing missiles that could carry a nuclear device.

On Tuesday, President Donald Trump's National Security Advisor Michael Flynn declared he was "officially putting Iran on notice" over the launch.

The newest sanctions seek to lock those blacklisted out of global trade and finance by banning any American or US-based entities from doing business with them. They named three trading networks and individuals allegedly involved in supplying goods to Iran's missile programme.

Iran calls US remarks on missile test 'repetitive, baseless and provocative'

One against already-sanctioned Iranian businessman Abdollah Asgharzadeh involves several Chinese companies and suppliers, mainly the Cosailing Business Trading Company based in Qingdao.

Other groups named include the Rostanian network based in the Gulf region, and Lebanon-based Hasan Dehghan Ebrahimi, identified as a Revolutionary Guards official whose business the Treasury said launders money and goods for the Hezbollah militia group.
COMMENTS
Comments are moderated and generally will be posted if they are on-topic and not abusive.
For more information, please see our Comments FAQ