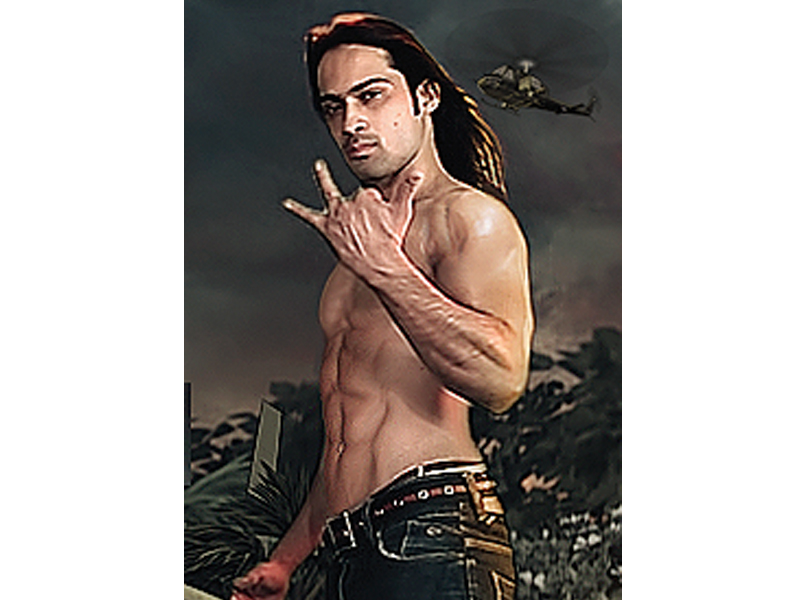 ---
Waqar Zaka recently threw down the gauntlet to his assailant Junaid Haider and challenged him to a street fight, whenever and wherever he wants.

In an expletive-laden soliloquy, the reality television star addressed his nemesis and reminded him of how the two have unfinished business.

"You forgot to bring your trimmer that day, and as you can see I still have plenty of hair on my head," said Waqar.


Pakistan is going slightly MMA mad


"So let's settle the beef like men. Name your place — be it Teen Talwar, Karachi, Lahore, Dubai, we can slug it out and whoever loses will have his head shaved and leave the country for good."

But such things seldom come to fruition — not even in the crazy world of Zaka — as there is no moderator and there is always the outside chance of things spiraling out of control.

This is where Mixed Martial Arts Pakistan, commonly known as Pak MMA, has offered their expertise.



Under Pak MMA's roof and inside their famous Paktagon, rules are religiously followed, fights are clean; yet all beefs are settled, one way or the other.


Video showing Waqar Zaka's public thrashing goes viral on social media


The idea was so good that MMA superstar Bashir Ahmad even offered to fight on the same card. "If these guys fight. I'll fight on the same card!" promised the ONE FC fighter.

Of course, a Waqar Zaka post would not have been completed without this:

"Waqar Zaka and Junaid Trimmer for the the title of BOSS MAIN NE APKO BOLA KYA HAI," wrote one Facebook commenter.

Now the ball is in the court of Messrs Zaka and Haider. If they want to settle their differences, this is as good a chance as they're going to get.
COMMENTS (1)
Comments are moderated and generally will be posted if they are on-topic and not abusive.
For more information, please see our Comments FAQ