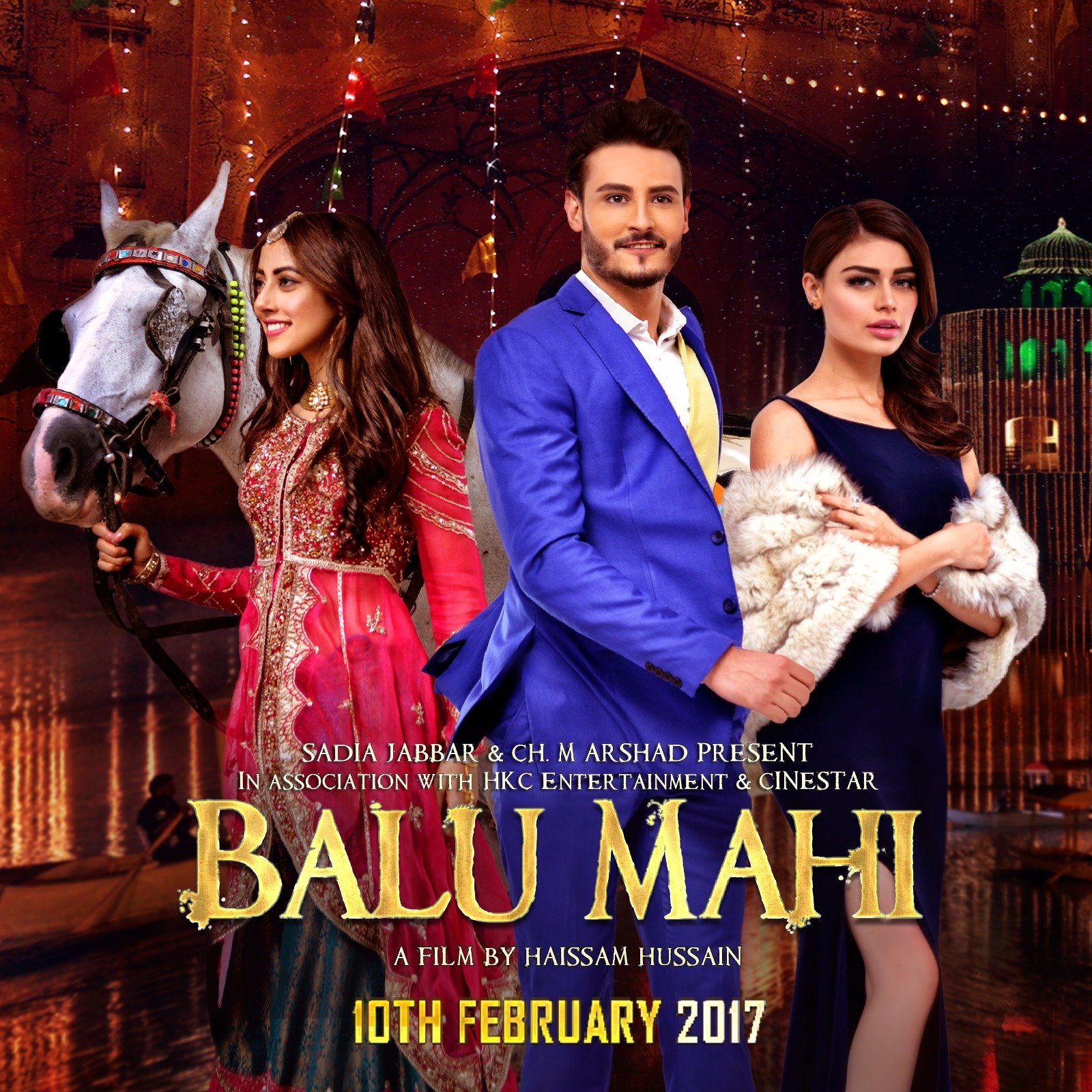 ---
KARACHI: Osman Khalid Butt and Ainy Jaffri's upcoming film Balu Mahi has been making headlines for its quirky trailer, which according to many, is reminiscent of Runaway Bride and Jab We Met. The star cast of Balu Mahi participated in a live Facebook session with The Express Tribune on Tuesday to promote the film.

The session included several hilarious moments. It started with the two stars being questioned about the title of the film, which has caused the internet to make comparisons with balushahi and the Indian film Bahubali among many others. Butt revealed he has previously worked with the director Haissam Hussain in the serial Aun Zara and he is fond of naming characters differently, according to their principles.

"He worked on the story for months and he was so invested in it that he said he could not think of any other names to go with," said Butt, adding that Jaffri and he had heard every variation of the title and are glad that it has garnered curiosity.

Osman, Ainy party the night away in catchy Balu Mahi title track

As the session progressed, Jaffri was asked about her preference between balushahi and chamcham. She quickly responded, "Chamcham. It's the only Pakistani sweet I like." Another interesting parallel was brought up when a commenter asked her whether she has noticed the similarities between Hollywood actor Kristen Stewart and herself. "I have and I take it as a compliment. I think she's very cute. People have been telling me that for a long time."

Of how she came on board with the project, Jaffri said she auditioned for a film Hussain was supposed to make three years ago but it fell apart. So this time around, she was excited. "I'm a big fan of Haissam, having watched his Aik Nayee Cinderella and Aun Zara.  He is a talented director so I was sure that it's going to be a great film. And then, when I came to know about Osman, it doubled the excitement because I have been a fan since his YouTube parody days," added Jaffri.

Another fan asked how Balu Mahi is different from Imtiaz Ali's Jab We Met. Jaffri said, "As far as how the boy and the girl meet, there are similarities in many other films too." However, Butt added, "The message and the treatment is quintessentially Pakistani, and it should resonate with everyone living here, who has to face the situation that Mahi faces in the film."

First look of 'Balu Mahi' revealed

In a rather surprisingly funny moment, a commenter asked Butt whether Pindi boys should be allowed in Islamabad. "They are, but the real question should be whether Islamabadi boys should be allowed in Pindi," said Butt, adding that some of his best friends were unabashed Pindi boys and he also has the same side in him.

Butt will be making a comeback to his YouTube parody sketches, which initially made him popular. "Apart from that, I'm coming up with an interesting online talk show after March on my YouTube channel."

Finally, when asked to choose between the current prime minister and Imran Khan, Butt started saying, "Idealism over…" when Jaffri interrupted to say, "Parathay!"

The session ended with many interesting propositions from fans, including Facebook friend requests and marriage proposals for Butt and singing from Jaffri. Balu Mahi, starring Butt, Jaffri and model-turned-actor Sadaf Kanwal releases on February 10, 2017.

Watch the video here:


Have something to add to the story? Share it in the comments below.