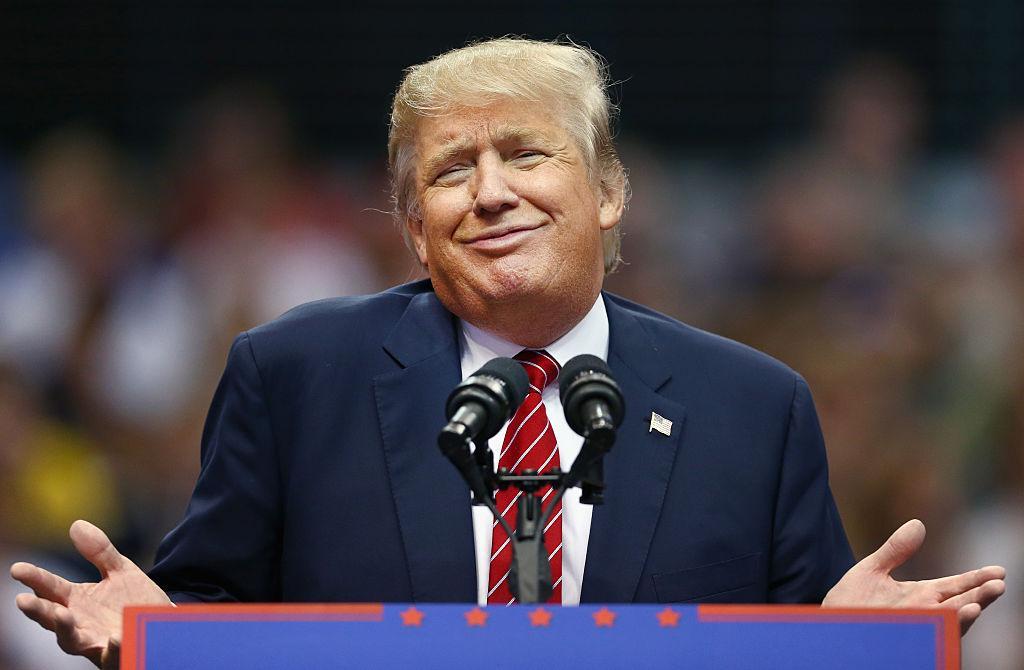 ---
ISLAMABAD: The world is reeling from the shock of Donald Trump's rise to the US presidency and his controversial executive orders, particularly his immigration policy. Many countries, including Western capitals, have denounced his decision to ban the entry into the US of nationals from seven Muslim-majority countries.

Pakistan, however, is treading a careful path. While Interior Minister Chaudhry Nisar Ali Khan issued a strong statement condemning the move, the Foreign Office appears to have tacitly approved the US approach by suggesting: "It is every country's sovereign right to decide its immigration policy."

US hints at extending visa ban to Pakistan

Nevertheless, Foreign Office spokesperson Nafees Zakaria cautioned on Thursday that countries would be well advised to adopt policies that are "not susceptible to be exploited as propaganda tools by entities wishing to see cracks in the coalition against extremism and terrorism along religious lines".

Separately, Adviser to Prime Minister on Foreign Affairs Sartaj Aziz also refused to offer any comment when asked for his reaction to reports that the Trump administration might impose a strict vetting process for Pakistanis intending to travel to the US.

Pakistan's cautious approach seems to be aimed at avoiding sending a wrong signal to the Trump administration with which the government is looking forward to having a more cooperative relationship.




"Pakistan and the US have longstanding and cooperative relations in diverse fields and we look forward to further strengthening these ties," Zakaria told reporters when asked whether the US had given any assurances that Pakistan would not be included in the list of countries facing an immigration ban.

While Pakistan at this stage is not among the countries whose nationals may face a travel ban, some officials of the Trump administration did not rule out the possibility.

However, according to local TV channels, a US Embassy spokesperson denied the Trump administration had issued any new directives seeking a more stringent visa policy for Pakistanis.

Crackdown against JuD chief part of NAP

Defending the recent move by the government to launch a crackdown against Jamaatud Dawa (JuD), Zakaria said the detention of JuD chief Hafiz Saeed was a part of actions required against the proscribed elements under UN Security Council Resolution 1267 adopted in December 2008.

Hafiz Saeed and four other JuD leaders – Abdullah Ubaid, Zafar Iqbal, Abdur Rehman Abid and Qazi Kashif Niaz – were put under house arrest on Monday. The interior ministry on Wednesday also placed Saeed and his 37 associates on the Exit Control List.

Zakaria said the decision was also aimed at implementing the National Action Plan (NAP) adopted after the Dec 2014 massacre of schoolchildren in Peshawar to root out terrorism and militancy from the country.

"Pakistan's action against terrorist elements without discrimination in the larger national interest as well as our sacrifices and losses have been repeatedly acknowledged and appreciated by all the countries. Our commitment to eradicate the scourge of terrorism from its roots is beyond doubt," he said.

Worried Pakistanis change travel plans following Trump's 'Muslim ban'

Responding to the cynical reaction from India over the detention of Hafiz Saeed, the spokesperson reminded New Delhi to put its own house in order first before poking its nose into other countries' affairs. "India should take corrective actions for itself rather than commenting on others' affairs," he said.

There is irrefutable evidence of Indian state actors' involvement in perpetrating terrorist activities and terror financing in Pakistan, according to him.

Reacting to hike in India's defence spending, Zakaria said India's massive arms-buying spree and the consequent conventional asymmetry continue to be a threat to regional peace and stability.

"Pakistan does not want to indulge in any arms race and remains and is committed to pursuing arms control and restraint measures. We believe the region's scarce resources should be devoted to the socioeconomic uplift of its people," he added.

He said maintenance of peace and stability in South Asia is the cornerstone of Pakistan's policy.

"We are opposed to nuclear or conventional arms race in the region. Pakistan's nuclear capability is solely for self-defense and we are committed to credible minimum deterrence," he said.

Published in The Express Tribune, February 3rd, 2017.