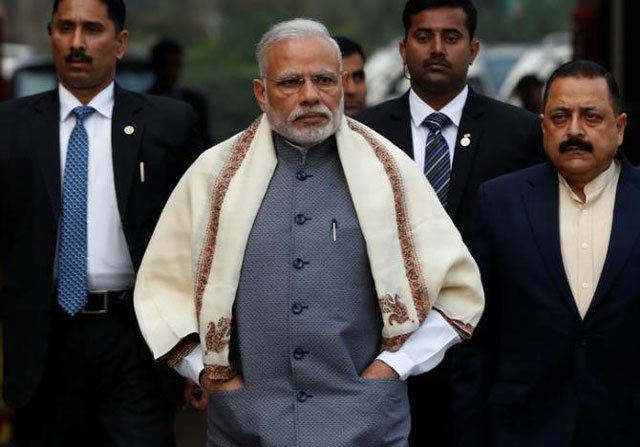 ---
India revealed on Wednesday that INR2.74 trillion are allocated for the country's military spending for upcoming fiscal year, an increase of 9.5% compared to the previous year's INR2.49 trillion.

Finance Minister Arun Jaitley, however, clarified that the defence pension was not part of the allocation. Addressing some long-standing concerns of the armed forces, he also announced a web-based interactive pension distribution system for defence pensioners as well as a centralised defence travel system for personnel to book tickets online, The Hindu reported.

The budget aims to help the poor with hikes in government spending and cuts in taxes as Prime Minister Narendra Modi seeks to win back the sympathy of voters hit hard by his recent crackdown on "black money".

The finance minister announced increases in spending on rural areas, infrastructure and fighting poverty, and sought to assure lawmakers and the country that the economic impact of the government's cash crackdown would wear off soon.

Alarming arms race among Pakistan, India and China

Jaitley halved the basic personal income tax rate, and cut taxes on small firms that account for 96% of India's businesses, while imposing an income-tax surcharge on the better off.

"It's an election budget, to all intents and purposes, with a massive push on rural spending and some quite big tax cuts," said Shilan Shah, India economist at Capital Economics in Singapore.

The budget sops come days before India holds five regional elections that will influence whether Modi can win a second term as Indian leader in 2019.

"This budget is yet again devoted to the wellbeing of villages, farmers and the poor," the 66-year-old leader said in a national TV address after Jaitley delivered his two-hour budget speech.