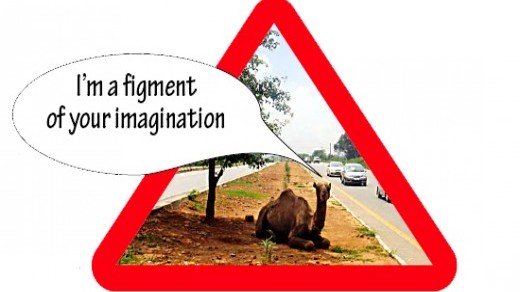 ---
ISLAMABAD: The Capital Development Authority (CDA) has not put up any warning signs on the Murree Road in Islamabad because it does not consider animals crossing the road to be of any consequence.

Ramzan Sajid, spokesman CDA, talking to The Express Tribune, said that animals rarely cross the highway and are not a threat motorists need to be warned about. "If the authority installs warning signs about animals for drivers…then it will give the impression that CDA is aware of this issue and is not doing anything about it," Sajid said. Murree Road links Islamabad with Murree and Azad Jammu and Kashmir and has fast moving traffic on it. There are no fences on the sides of the road to stop animals from crossing to the highway.

Sheryar Khan, a man who lives in Bara Kahu and frequently uses the highway, said that the road is popularly known as the "killer highway" because of the numerous fatal accidents that occur due to crossing animals and lack of streetlights. Animals like cows, buffaloes, goats, ducks, hens and even camels have been seen crossing the road. Sajid said the CDA was looking into the matter of repairing streetlights on the Murree Road. Bara Kahu is located in the suburbs of Islamabad and Murree Road passes through this area.

Sajid said CDA teams regularly monitor the movement of animals on roads in the capital. "We capture any animals that we find (wandering on the road)," he said. "If a complaint is lodged by a resident, we immediately take action and fine the owner of the animal," he added. Deputy Commissioner Ahmad, responding to Sajid's statement, said he will take up the issue with Abdur Rauf Chaudhary, Secretary Cabinet, and Imtiaz Inyat Elahi, Chairman CDA.

"The matter would be probed and stern action will be taken against the department concerned," Ahmad said. DC Ahmad said that he would soon call a meeting to discuss the issue with SSP of the Islamabad Traffic Police, officials of District Municipal Administration, Assistant Commissioner of Islamabad and CDA's Traffic Engineer. "I will take up the issue of installing road signs and ask the CDA to do this within 15 days," Ahmad explained. Ahmad said he had earlier talked to Sajid about the warning signs but he was yet to receive any satisfactory response. "It is the CDA's primary responsibility to work for the betterment of the people of Islamabad," he said.

When questioned about the the deputy commissioner's comments, Sajid criticised his (the deputy commissioner's) performance and said Ahmad should do his own job, instead of telling the CDA what to do. "Ahmad should tell us how successful he has been in helping the residents of Bara Kahu (before taking up) the issue of road signs on the Murree Road with the CDA," he added.

Published in the Express Tribune, May 14th, 2010.