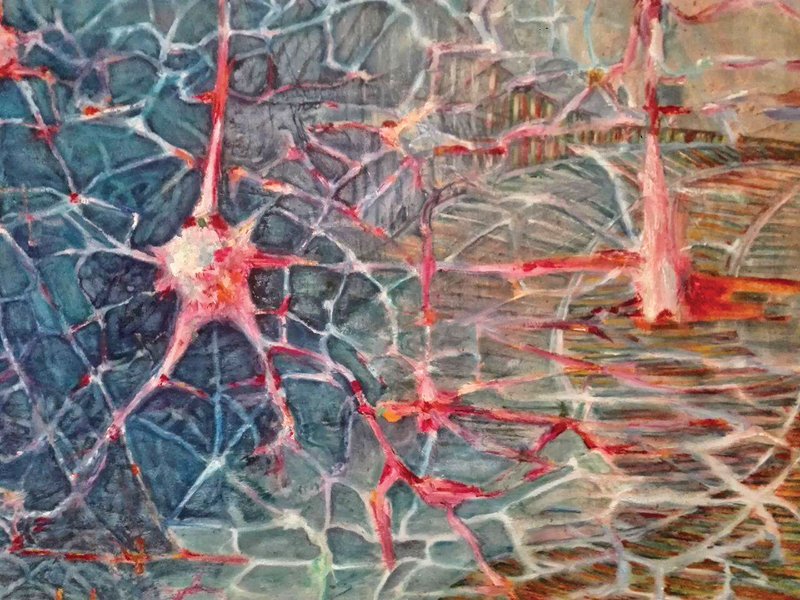 ---
LAHORE: A group exhibition titled 'Vision Scape' featuring artworks of 19 young artists started on Monday at the Alhmara Art Gallery.

Khakah – a platform that celebrates art, culture and history in accordance with changing dimensions of art scene in the country – organised the show and exhibited selected works based on the participants' perceptual experiences, imaginations and observations.




One of the artists, Anam Bhatti, said her art was about strong emotions directed towards people with disguised identities who were, for some reasons unknown, blocked and redirected into another situation.

"This artwork of mine shows how displaced people feel uncomfortable within their circumstances yet pretend to live a completely normal life," she explained.

Another artist Rizwan Ali's painting showcases permanent nature of life itself with people or their lives as temporary and ordinary entities.

In his painting, he said, the two benches and two people on them with different postures represented two states of mind. The bench remains constant while the people represent an ordinary world.

Ailya Khan's work is an attempt to put her mental chaos on paper based on how she has struggled being a woman, amidst hypocrisy and two-faced ideals of the society.

Another artist Mudassir Ahmad's work explores the notions of perfection, completeness and incompleteness. "It is an attempt to highlight how male dominated society is from the inside, where despite giving an outlook of being strong, it is actually hollow, incomplete and unattractive," he elaborated.




Kashif Shahbaz's artwork as paintings, sculpture, collages and installations seeks to express and understand the beauty in abnormalities, deformity and deconstruction. "I am investigating the interplay of graphical distortion and context of the work as themes of my artwork relates top figment of imagination and hallucinations," he said.

Artist Ruhma Khan said her work was based on basic, simple but meaningful subjects. "These subjects exist in our daily lives and I intend to underline that," she said, adding her skills as an artist lead her to observe the ignored subjects, reflecting the fragile and intangible linkages of her subject that help enrich the viewer's perceptions.

Published in The Express Tribune, January 31st, 2017.
COMMENTS
Comments are moderated and generally will be posted if they are on-topic and not abusive.
For more information, please see our Comments FAQ