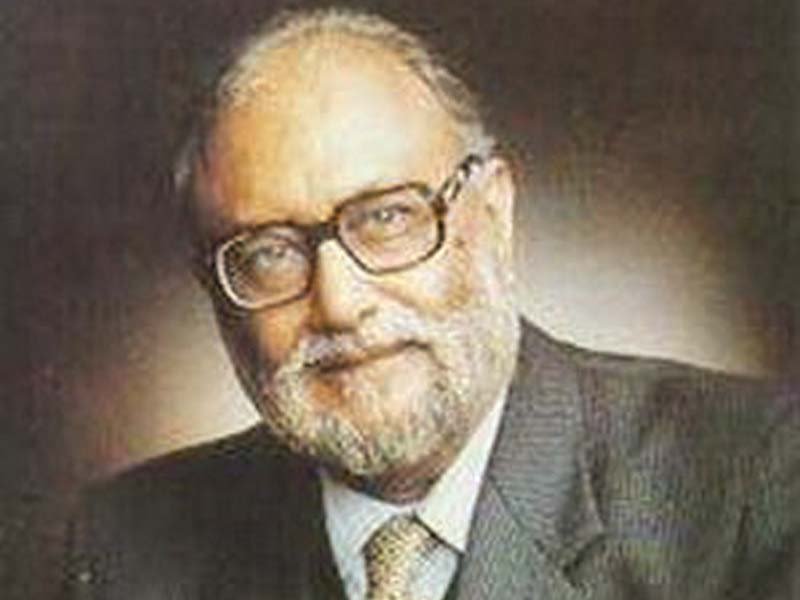 ---
LAHORE: Pakistan missed several opportunities to benefit from legendary physicist Dr Abdus Salam who worked with great enthusiasm to bring change to developing countries. This was stated by speakers on Salam Day which was organised at the Government College University (GCU) Lahore on Monday.

"We missed a rare and historical chance to establish the Intentional Centre for Theoretical Physics in Pakistan (ICTP), but that is not the only opportunity. In fact, Pakistan's story is one of missed opportunities," said Prof Dr G Murtaza.


Forgotten but not forgiven: Documenting Abdus Salam

The ceremony was jointly organised by the university's Jones Physics Society, Salam Chair and the Pakistan Physics Society to celebrate the 91st birthday of the Pakistan's only science Nobel laureate.

In his keynote address, Prof G Murtaza of the Salam Chair said in October 1986, when UNESCO looked for a new director general, Salam's name had been floated. He was almost certain to win the election for the post considering he was the only person in the country with the qualifications, but the Government of Pakistan did not recommend his name. "In this way Pakistan, and indeed the entire developing world, lost a unique opportunity to benefit from Salam's capacity to achieve for them."

He continued that another opportunity to benefit from Salam was missed when he offered to donate the whole of his Nobel Prize money (US $66,000) to create a fund for scholarships for Pakistani students. His condition was that the Pakistani government contributed $1,000,000 to the same fund for higher education scholarships abroad. "Unfortunately, the government did not accept his offer," said the professor. He said the story of Abdus Salam, a Pakistani boy who started life from a remote area in Jhang to become a towering personality in world physics, must be told to every child in developing countries.

"This tells youngsters that no matter where they may come from in the world, they can also make careers in science or indeed any other profession which is dominated by rich countries," said Professor G Murtaza.

He said Dr Salam's achievements were not confined to the Nobel Prize. At the age of 33, he became a Fellow of the Royal Society London.  He was the first Pakistani and the first from a Muslim nation to achieve that distinction.

At the age of 38, Salam became the director of the International Centre for Theoretical Physics (ICTP) Trieste, Italy in 1964, which he created himself after a great struggle and going against stiff resistance to provide scientists from the developing countries opportunities to conduct research or study developments in physics and mathematics. He said that the centre remains a monument to Salam's determination to this day.

Physics centre to be renamed after Pakistan's first Nobel laureate Abdus Salam

For his contributions to peace and promotion of International Science Collaboration, Professor Salam got the Atoms for Peace Medal and Award. He became a fellow and member of more than 30 academies/societies of the world and was awarded DSc Honoris Causa by more than 40 universities of the world.

Dr Ghulam Murtaza, who was also taught by Dr Salam himself at the Imperial College London, also touched on the humble upbringings, strong character and virtues of the great physicist.

Speaking on the occasion, GCU Vice Chancellor Prof Dr Hassan Amir Shah said it was remarkable how the Italians owned Prof Salam and honoured him.

Dr Salam had received the Nobel Prize Certificate from King Carl XVI Gustav of Swede on December 10, 1979. The certificate has been placed in GCU's Naqoosh Museum, where around 5,000 letters written by renowned literary Urdu figures are also kept.

Published in The Express Tribune, January 31st, 2017.
COMMENTS (2)
Comments are moderated and generally will be posted if they are on-topic and not abusive.
For more information, please see our Comments FAQ