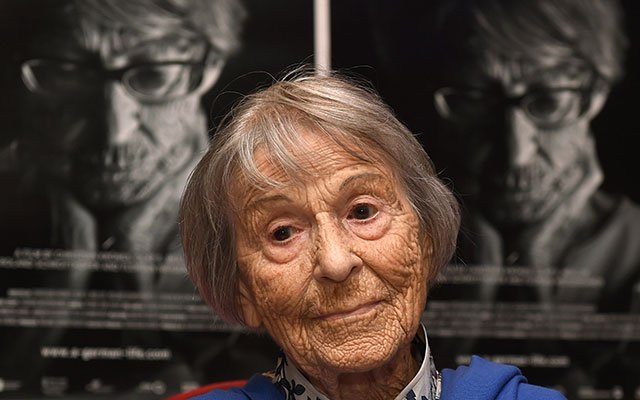 ---
MUNICH, GERMANY: The former secretary of Nazi Germany's propaganda boss Joseph Goebbels died aged 106 last week, on International Holocaust Remembrance Day, the maker of a documentary about her said Monday.

Brunhilde Pomsel died on January 27 in a care home in the southern city of Munich, said Christian Kroenes, who conducted extensive interviews with her for his 2016 film "A German Life".

Pomsel, who worked for Goebbels as a secretary and stenographer for three years, had insisted she had no idea of the Holocaust that claimed the lives of six million Jews while it was happening.

"We knew nothing," she said in the film.

Catholic priest 'caught snorting cocaine in Nazi room'

"We ourselves were all trapped in a vast concentration camp," she said, referring to the totalitarian state of Adolf Hitler.

As one of half a dozen secretaries in Goebbels' office, working there from 1942 until the 1945 collapse of the Nazi regime, Pomsel was among the last eyewitnesses to the inner circle of top Nazis.

In "A German Life", she insisted she felt no guilt and also said: "I could not put up resistance -- I was too much of a coward."

Filmmaker Kroenes confirmed to AFP that she died on January 27 in the old people's home but had remained mentally alert until her death.

"We were in contact, I last spoke to her on the occasion of her birthday on January 11," he said.

Ten wounded in California stabbing at neo-Nazi rally

"She was still full of energy, full of hope for the future.

"There were some ups and downs owing to her advanced age. Mentally there was no change, she was still alert."

He said a book on Pomsel's reminiscences, based on the interviews, is set to be published this year.

Kroenes said that, in view of the rise of right-wing populism in the western world, it was intended "as a warning to current and future generations."
COMMENTS (2)
Comments are moderated and generally will be posted if they are on-topic and not abusive.
For more information, please see our Comments FAQ