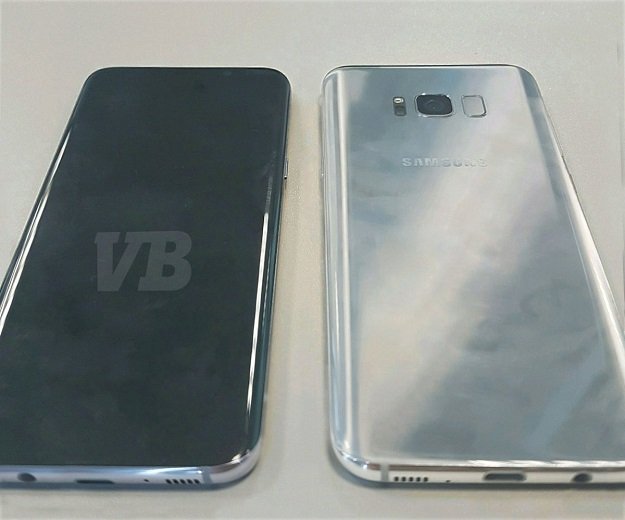 ---
After what seemed like a teaser from Samsung giving a sneak peak of their much awaited flagship device Galaxy S8 last week, we have found another piece of the puzzle.

On Thursday, an image was doing round on Twitter of what could be the Samsung Galaxy S8. Given the host of rumours and predictions dominating the news in terms of what to expect from Samsung's flagship S8, this is the closest we have gotten.

Did Samsung just leak the new Galaxy S8?

What gives this image credibility is that it came from Evan Blass, who is known in tech circle for his predictions. Blass, who works for Venture Beat, tweeted out the image on Thursday. Let's combine this with all of the Galaxy S8 rumours that have surfaced so far.

This is the Samsung Galaxy S8, launching March 29 https://t.co/lQZ0K0q2MA pic.twitter.com/dlusRMX4YH

— Evan Blass (@evleaks) January 26, 2017

Headphone jack is here to stay

One of the biggest questions that people had was: will Samsung follow Apple's suite and ditch the much loved headphone. Here's the news, apparently Samsung has not yet decided to give up on the headphone jack if we go by this image.

Edge to edge bezel-less display

Samsung's latest flagship is expected to feature a full screen bezel-less display and no physical home button. The rumour hints at a revolutionary design allowing for a greater viewing area while maintaining overall size.

Samsung won't unveil Galaxy S8 at MWC show this year

The physical home button could be replaced with a virtual one. Though, we are not too sure how the finger print reader will be incorporated in such a design.

AI assistant

Just like Apple and Google, Samsung is adding an indigenous AI assistant. Samsung made an official announcement on the inclusion of an AI assistant in the upcoming smartphone after its acquisition of Viv Labs Inc, a firm run by a Siri voice assistant programme co-creator.

4K display

Samsung has been a leader when it comes to smartphone displays. The manufacturer already offers a dual curved display with Quad HD resolution. However, word has it that the tech giant may switch to a higher 4K display with the S8. While the higher resolution will certainly make for a better user experience, it would also consume greater power. This points towards a larger battery as well.

Here are 7 worth waiting 'features' of Samsung Galaxy S8

Additionally, the S8 is rumoured to feature two screen sizes with curved displays. Therefore, we could see Samsung replacing the Edge badge with a PRO version possibly.

Major hardware upgrades

Samsung's flagship devices arguably feature the best in hardware and it would be safe to expect the S8 to pack Qualcomm's latest Snapdragon 835 processor. Another rumour suggests the new phone will feature two rear cameras like Apple's iPhone 7 Plus.

Release Date

Traditionally, Samsung unveils its flagship mobile devices at the annual Mobile World Congress. The congress is scheduled to take place next month. However, it has been suggested that the company may ditch the event to hold its own "Unpacked" event in April.

Here are some of the expected features:



5.8-inch or 6.2-inch QHD AMOLED display.


12-megapixel f/1.7 rear camera, 8-megapixel f/1.7 front.


 Snapdragon 835 or Samsung Exynos (varies by market).


64GB storage with microSD expansion.


4GB RAM.


3000mAh (5.8-inch model) or 3500mAh (6.2-inch model).


Headphone jack, USB Type-C, water resistance.


COMMENTS
Comments are moderated and generally will be posted if they are on-topic and not abusive.
For more information, please see our Comments FAQ