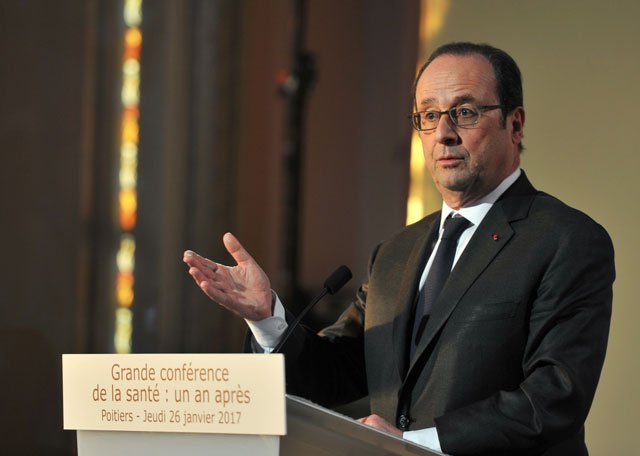 ---
BERLIN: French President Francois Hollande said on Friday that US President Donald Trump's administration poses "challenges" for Europe.

"Let's speak very frankly, there are challenges, there are the challenges the US administration poses to our trade rules, as well as to our ability to resolve conflicts around the world," Hollande said in Berlin.

"So we of course have to talk to Donald Trump since he was chosen by the Americans to be their president," he said at a joint press conference with German Chancellor Angela Merkel.

France's Hollande congratulates Trump, warns of period of uncertainty

"But we also have to do so with a European conviction and the promotion of our interests and our values."

Merkel, without mentioning Trump by name, said: "We see that global conditions are changing dramatically and quickly."

"And we must respond to these new challenges, both in terms of defending a free society and defending free trade, as well as in terms of the economic challenges."

Hollande and Trump agreed to "clarify" key issues including Middle East

Trump has unsettled his traditional European allies with a range of radical policy plans, from calling NATO "obsolete" to announcing he would rip up a planned transatlantic trade plan.

The billionaire president is due Friday to meet British Prime Minister Theresa May, who is set to lead her country out of the EU after last year's Brexit vote, in his first official meeting with a foreign leader.
COMMENTS
Comments are moderated and generally will be posted if they are on-topic and not abusive.
For more information, please see our Comments FAQ