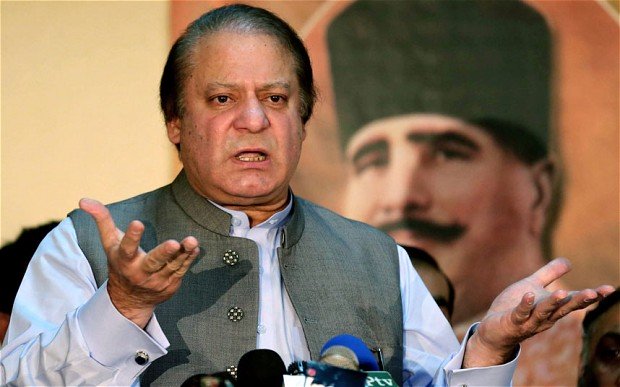 ---
In the wake of Peshawar school attack in 2014, the civil-military leadership came up with a 20-point agenda – the National Action Plan (NAP) – to rid the country of terrorism and avoid a repeat of similar massacre. Two years on, while considerable achievements have been made, the counterterrorism strategy leaves much to be desired.

Here we take a point by point look at gains and losses made since NAP was put in place.

1. Implementation of death sentence of those convicted in cases of terrorism.

To achieve this target, the moratorium on death penalty was lifted partially following the APS attack and then completely abolished on March 10, 2015. Pakistan has hanged more than 400 convicts since the ban was lifted, however, the number of terrorists in the list is believed to be less than 100. Currently, more than 8,000 convicts are on death row, some of whom have exhausted their appeals.

Military courts: Opposition eyes govt effort with suspicion

2. Special trial courts under the supervision of Army. The duration of these courts would be two years.

The 21st amendment, passed on January 6, 2015, amended the constitution allowing the establishment of military courts for a period of two years. The tenure expired this January and there is an ongoing discussion between the civil-military leadership to give extension to the military courts.

3. Militant outfits and armed gangs will not be allowed to operate in the country.

The efficacy of this objective can be evaluated by looking at statistics of post-NAP crime rates and terrorist activities which have shown a downward trend and can be correlated with NAP. The data collected by National Counter Terrorism Authority (NACTA) claims that 1,808 terrorists had been killed and 5,611 arrested so far. In 2015, the murder cases decreased by 28.5 per cent as compared to 2014. The statistics of 2016 seem to follow a similar pattern, with 24% decline in murder incidents in the first half. Similarly, US State Department data states there were a total of 1,009 terrorist attacks in Pakistan in 2015 compared to 1,823 in 2014 - a 45 per cent decrease.

However, the recent blast in Parachinar which killed more than 80 people indicates that militant outfit such as Tehreek-e-Taliban Pakistan-Shehryar Mehsud group and Lashkar-i-Jhangvi al Alami continue to have presence in Federally Administered Tribal Areas (Fata). Even though the terror statistics show a general downward trend, Pakistan still has a long way to go in order to qualify as a safe and secure country; it currently stands as the world's fourth most unsafe country according to a report by World Economic Forum.

4. NACTA, the anti-terrorism institution will be strengthened.

NACTA is the primary institution overlooking NAP, however, it has not been able to establish itself as a proactive organisation and remains largely ineffective according to various security experts and senior police officials.

Political parties 'should join hands for NAP'  

The area in which it needs to improve is coordination between different intelligence and security departments at federal and provincial levels. It should have a presence in the provincial capitals or establish monitoring and coordination units within the provincial home departments. In addition, NACTA should take the primary responsibility of spreading counter terrorism narrative through film and art.

5. Strict action against literature, newspapers and magazines promoting hatred, extremism, sectarianism and intolerance.

According to ministry of information, over 1,500 books and other hate material had been confiscated and 71 such shops sealed so far.  At least 1,961 suspects have been arrested and 1,893 cases filed against clerics. Of these, 271 have been convicted while 826 cases are still pending before special courts.

But contrary to these claims, the ongoing media campaign by Dr Amir Liaquat against activist Jibran Nasir amounts to hate speech and incitement for violence yet NAP does not seem to exercise any jurisdiction. To ensure proper implementation of this point, the government firstly needs to include incitement and hate speech on electronic media in this category and secondly, must ensure hate literature does not get printed in the first place.

6. Choking financing for terrorist and terrorist organizations.

There has been some progress made by the State Bank of Pakistan as part of the strategy to choke terror financing as it has frozen Rs1 billion in 126 accounts linked to proscribed organisations. Further, law enforcement agencies have recovered Rs251.2 million in cash which was being traded through hawala and hundi - alternative systems that operate parallel to traditional banking channels. However, in order to completely make the terrorist organisations run dry, the government needs to destroy opium and other drug-based financial sources which such organisations heavily rely on.

7. Ensuring against re-emergence of proscribed organizations.

Responsible agencies have not been able to keep up as evident from the government list of proscribed organisations which hasn't seen any considerable change since NAP. Many critics have also accused the government of allowing certain banned organisations to operate freely with new names even in the federal capital.

Violence in 2016: Number of injured rise, despite decline in terror attacks

8. Establishing and deploying a dedicated counter-terrorism force.

Some considerate headway has been made to attain this objective in almost all provinces. Since police is the first line of internal defence, all four provinces have developed special counter terrorism units under their respective counter-terrorism departments - Counter Terrorism Force in Khyber Pakhtunkhwa, Special Security Unit in Sindh, Anti-Terrorism Force in Balochistan and Elite Police and Counter Terrorism Force in Punjab.

However, merely establishing these units is not enough; only proper and constant training will ensure their effectiveness.

9. Taking effective steps against religious persecution.

Religious persecution continues to be a troubling issue in Pakistan. The recent attack on an Ahmadi place of worship in Chakwal revealed the state's inability to take effective measures in this regard. Although the Punjab government stressed via tweets that no violation of law will be allowed, Malik Nawaz - the police officer in charge – said his force could not stop the attackers due to slim deployment.

Pakistan's blasphemy law also continues to provide a legal tool for persecution on religious grounds, with no political leader bold enough to even start a debate about its reforms, let alone take effective measures.

10. Registration and regulation of religious seminaries.

Progress on this point remains a disappointment. Even though the government claims to have registered 90% of the madrassas, it has failed to regulate the material being taught. No comprehensive uniform syllabus has been introduced or implemented as of yet.

The law enforcement agencies have sealed 102 seminaries for fanning extremism - 87 of which were in Sindh and only two were in Punjab, which is a remarkably low figure for the most populated province.

Pakistan has successfully defeated terrorism, says Gen Bajwa

11. Ban on glorification of terrorists and terrorist organisations through print and electronic media.

This was a modest objective from the outset because it only banned glorification on electronic and print media and excluded social media hence providing a huge platform to exalt terrorists.

The government did attempt to implement this point during the funeral of Mumtaz Qadri, the self-confessed murderer convicted of killing former Punjab governor Salmaan Taseer. However, one national news channel - NEO News - still ran a report on the event which not only had a video of the funeral but also social media posts referring Qadri as a "martyr".

12. Administrative and development reforms in Fata with immediate focus on repatriation of IDPs.

No final decision has been taken in this regard due to stiff resistance from Jamiat Ulema-e-Islam-Fazl.

Under the current proposal, the seven agencies of Fata will each become a separate district of Khyber-Pakhtunkhwa (K-P) and the process will be completed in five years. Furthermore, the notorious Frontier Crimes Regulations would be repealed. In addition, there are also proposed development programs that will spread over a period of 10 years. For implementing the 10-year development plan, the six-member reforms committee has suggested allocating three per cent of resources - Rs90 billion  - from the federal divisible pool to Fata. The committee has proposed holding local government elections in Fata by the end of 2017 once all the internally displaced persons (IDPs) have returned.

The repatriation of IDPs is ongoing and in its third phase. Fata Disaster Management Authority (FDMA) said that as of May 30, 2016, as many as 221,966 IDP families have returned to their homes. Of the total, 132,703 families were verified by National Database and Registration Authority while 89,263 remained unverified.

13. Communication network of terrorists will be dismantled completely.

Some progress has been made to achieve this goal. For instance, according to a report presented by the interior ministry, 98.3 million unregistered SIMs had been blocked to dismantle terrorists' communication network. However, the use of internet by terrorists for communications purposes seems to have largely been ignored.

14. Measures against abuse of internet and social media for terrorism.

Although the government claims to have blocked 937 website addresses, no substantial measures have been taken to curb the use of social media for the spread of terrorism. Thousands of such accounts are active on Facebook, Twitter, YouTube and other social media platforms which continue to spread hate and serve as possible recruitment avenues. Only a list of such accounts is available on the website of the information ministry, with no action taken under the cybercrime laws.

What's the plan? Bilawal flays PML-N's 'failed' National Action Plan

15. Zero tolerance for militancy in Punjab.

The blast in Lahore's Gulshan-e-Iqbal Park in March last year tainted the "zero tolerance" element of this point. However, police in Punjab have conducted 33,772 combing operations during the last ten months and 5,549 cases have been registered and 24,436 suspected criminal were arrested. The Counter Terrorism Department also arrested 40 extremist activists and 547 cases were registered for publication of hate material. Data shows there has been a 27% decrease in crime rate in Punjab during this period.

16. Ongoing operation in Karachi will be taken to its logical end.

By July 2016, the Pakistan Rangers deployed in Karachi had claimed to have arrested 533 criminals since June 2014 when Karachi operation had started. Overall, the terror incidents have decreased up to 60 per cent in the city. According to sources within police, 3,000 hard-core criminals have been arrested, while 246 terrorists, 38 kidnappers and ten extortionists killed so far in police encounters. Additionally, 15,400 illegal weapons have been recovered from the custody of criminals operating within Karachi.

17. Balochistan government to be fully empowered for political reconciliation with complete ownership by all stakeholders.

The government has thus far not been able to convince the Baloch leadership in self-imposed exile to give up their secession movement. Baloch leaders were approached by former provincial chief minister Abdul Malik in an effort to begin a reconciliation process but the efforts faded away when he left office. There seems to be a lack of interest and coverage by the media on this point which has led to this objective being largely ignored.

18. Dealing firmly with sectarian terrorists.

The accomplishment of this objective remains gloomy. A report by Centre for Research and Security Studies revealed that there were 241 murders motivated by sectarian differences yet the interior minister continues to insist that groups with sectarian differences should be separated from terror groups.

Even the high profile killing of renowned qawwal Amjad Sabri was believed to be motivated by sectarian differences yet the Sindh government has failed to take appropriate steps. Ironically, the government still provides security to the Karachi head of Ahle Sunnat Wal Jamaat Aurangzeb Farooqi during public rallies in which he is often found instigating his followers against the Shia community in Pakistan.

Karachi operation to continue unabated, says army chief

The rationale for government's inaction seems simple - let's not take on the powerful religious groups with a sizeable following in big cities to avoid a bigger mess. However, this slow-burning issue will keep escalating and could potentially create such a divide in the society that it might not be fixable.

19. Formulation of a comprehensive policy to deal with the issue of Afghan refugees, beginning with registration of all refugees.

Pakistan has some 1.5 million registered refugees, one of the largest such populations in the world, according to the UN refugee agency. More than a million others are estimated to live in the country unregistered. A push from the government to repatriate thousands of Afghans has resulted in more than 380,000 registered refugees leaving Pakistan in 2016.

In September last year, the government extended Afghan refugees' right to stay until March 2017, but restrictions and harassment against them have increased.

20. Revamping and reforming the criminal justice system.

Chief Justice of Lahore High Court Syed Mansoor Ali Shah has established various committees to bring reforms to Punjab's judicial system but other provinces have not taken any step toward restructuring the high courts and district courts.

At the state level, increasing the number of judges and magistrates and use of information technology for quick disposal of cases is still under consideration. However, no substantial reforms have been implemented. Furthermore, the fact that the government is in discussion to extend the tenure of military courts stands as testimony to the failure of this point.

Saad Ahmed Dogar is a lawyer based in Lahore.
COMMENTS (1)
Comments are moderated and generally will be posted if they are on-topic and not abusive.
For more information, please see our Comments FAQ