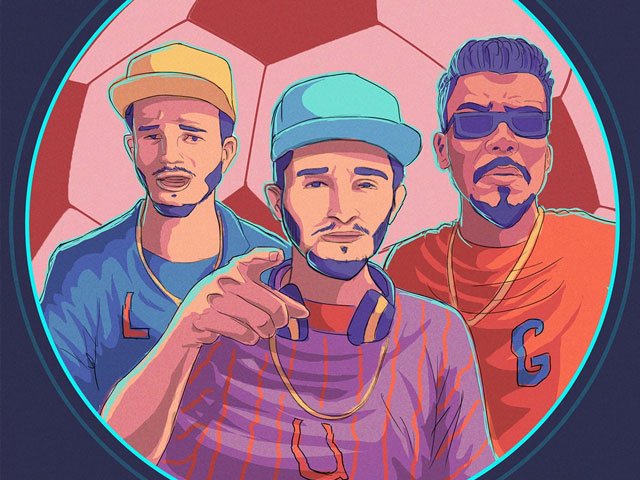 ---
Infamous for internecine violence, Lyari is said to be one of the most dangerous places to live in Karachi.

Lyari Undeground looks to transform this perception. The rap group is composed of Danger Baloch, Abood Baloch and Slipknot Denna. The trio used to record songs on computer mics and share them via bluetooth till Patari discovered them.

Baloch rapper Abid Brohi aims to conquer Coke Studio

Rendered in Balochi,  Players of Lyari narrates the tale of Lyari's gifted sportsmen and lack of recognition."The only thing the media highlights is violence in Lyari. No one highlights the talent," Danger observes in a minute-long video posted by Patari on their Facebook page.

Is this errand boy-turned-rapper Pakistan's answer to Eminem?

Ahmer Naqvi of Patari took to Twitter in connection with the song's release.


#PlayersOfLyari #Tonight #PatariTabeer @LugRapperz x @dynoman5020 pic.twitter.com/zGo3WkrM7F

— Ahmer Naqvi (@karachikhatmal) January 24, 2017


Have a look at the video here:



Patari's Tabeer series brings together hitherto unknown names from different parts of Pakistan and pairs them with noted producers to make music.

[brid video="110897" player="7247" title="Danger Baloch and fellow rappers highlight Lyari woes in Patari's latest offering"]

Have something to add in the story? Share it in the comments below.