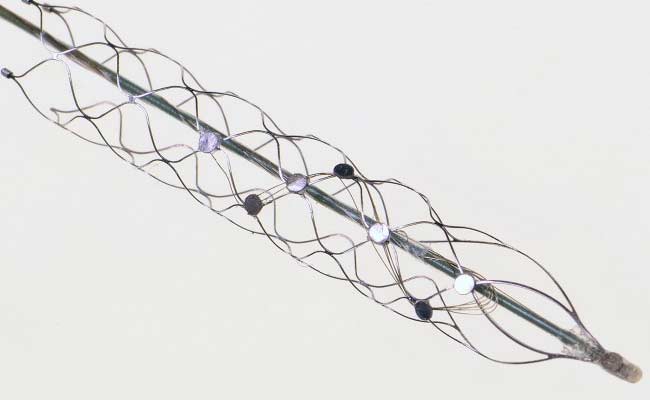 ---
LAHORE: The Drug Regulatory Authority of Pakistan (Drap) sealed the office of a multinational company and seized unregistered as well as expired cardiac stents on Sunday. The medical devices were allegedly being supplied to major hospitals of Lahore.

Two weeks ago, the Federal Investigation Agency (FIA) had exposed a fake stent selling scam at different public hospitals following a raid at Mayo Hospital. Investigations disclosed the doctors were involved in minting money from patients via unregistered private firms in Punjab.

On Sunday, Drap officials conducted a raid on the sales office of the multinational company and recovered 40 unregistered stents and expired infusions. The premises were sealed by the federal drugs inspector Lahore.

In a meeting held in Islamabad, the Drap officials voiced concern on the malpractices of cardiac consultants and specialists for using unregistered, smuggled and low-quality stents.

It was pointed out that doctors registered with the Pakistan Medical and Dental Council (PMDC) were legally bound to only prescribe and use the 55 stents registered by Drap. Import, export, distribution, sale and prescribing the use of unregistered stents is a cognisable offence.

A three-member committee comprising Drap additional director (quality assurance and laboratory testing), medical devices director and the Lahore deputy director general was constituted to investigate the use of stents at government hospitals and private hospitals as well.

Published in The Express Tribune, January 23rd, 2017.