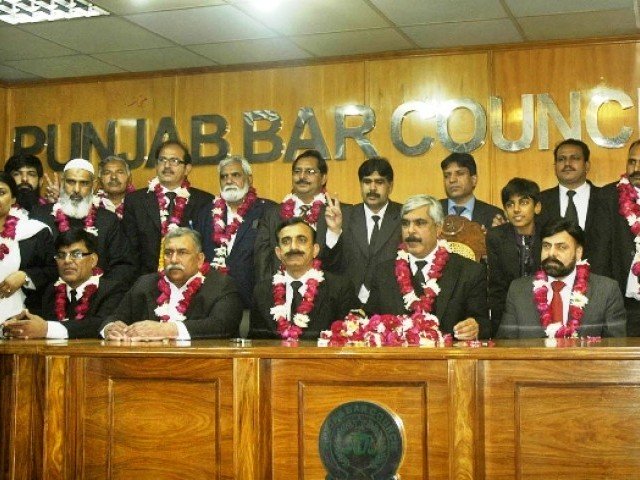 ---
LAHORE: Muhammad Ahsan Bhoon was elected on Saturday as the new vice-chairman of lawyers' regulatory body of the country – the Pakistan Bar Council (PBC).

Bhoon bagged 12 out of the total 23 votes while his opponent Shoaib Shahin secured 10 votes. One voter, Advocate Rahil Kamran Sheikh, the son of prominent lawyer Akram Sheikh who is representing children of the prime minister in the Panama leaks case, did not cast his vote though he was present.

At the polling held on Saturday, AGP Ashtar Ausaf Ali acted as the election commissioner. Vice-chairmen of Islamabad and Khyber-Pakhtunkhwa bar councils were also elected from Ahsan Bhoon group.

Bhoon has served as a judge of the Lahore High Court, president of the Lahore High Court Bar Association, chairman of the PBC executive committee and the Punjab Bar Council vice-chairman. He is enjoying his third consecutive, five-year tenure as member of the Pakistan Bar Council.

The PBC elections are held every five years for its 23-member regulatory body, which elects its vice-chairman on yearly basis. The vice-chairman's slot is the highest elected seat of the PBC. The attorney general of Pakistan is an ex-official chairman of the PBC.

Elections for vice-chairmen of the Punjab Bar Council will be held on January 28 and there are strong chances of election of vice-chairman from the Bhoon group.

Published in The Express Tribune, January 22nd, 2017.
COMMENTS
Comments are moderated and generally will be posted if they are on-topic and not abusive.
For more information, please see our Comments FAQ