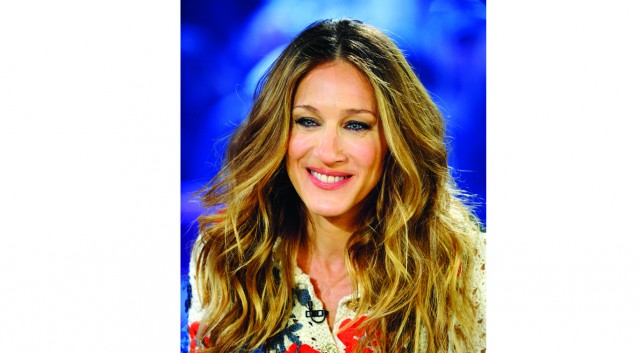 ---
Hurricane hair – we've all been a victim at one time or another.

We've headed to the salon bright-eyed, ambitiously clutching a magazine cut-out of our favourite star's new hairdo. We've plopped down in our stylist's chair, beaming, awaiting our Oscar-worthy coif. And, we've all cried when our new look was unveiled, bearing no resemblance to the picture scrunched up in our hands. Such disastrous haircuts are experienced by thousands of women every year for one simple reason – their bone structure was the opposite of said actor in the magazine photo.

So, before you reinvent yourself this season, study our quick guide on choosing a cut for your face type. The four most common shapes being: long/oval, round, heart and square. If you have a long/oval shaped face (think Sarah Jessica Parker), create width across your features. Part your hair down the side to soften your look and if you can, stay wavy – slight curl adds volume to the face. Now, we know Pakistani girls (and their men) love long tresses, but hair to your waist will only lengthen your face. If the thought of short hair causes convulsions, grow it out, but keep the front layers much shorter than the back (picture your hair as a V shape).

With your face type, we recommend a bob cut – you'll rock it. Add on side swept bangs or blunt ones that fall at the eyebrow to create a break in the face. Round-faced women (think Drew Barrymore) have soft features that need to be angled. Long hair is best for you, but stay away from blunt cuts. Focus on layers that start below your chin or else you'll emphasise your wide cheekbones. Short hair? Draw eyes away from your rounded jaw and ask your stylist to add volume to the top of your head by taking weight off the ends.

Avoid bangs like the plague, but if you must jump on that bandwagon, get side-swept or wispy ones that sit below the brows to give a lengthening effect. Part your hair down the middle or slightly off centre. Heart-shaped faces (think Reese Witherspoon) are the luckiest, as most hairstyles work for you. Go ahead and play with any hair length. Just remember to create volume near the bottom of the hair rather than the top to counter your wide forehead. Hot for short hair?

Try a one-length bob that falls under your chin. Long hair fanatics – ask for layers starting below your cheekbones. Whatever length you choose, have your stylist make the ends of your hair appear full to balance out the heart shape. You look great with both side-swept bangs and those that sweep the brow. Finally, square faces (think Salma Hayek) have straw jaws about the same width as your forehead. Select a hairstyle that softens the angles of the face. Longer hair looks best, but steer clear of choppy or blunt hairstyles that draw attention to your jaw.

Opt for wispy layers to soften your features. Part your hair to the side and try out long, side-swept bangs to take the edge off your face. Severely pulled back ponytails will only highlight your bone structure. Instead, try to keep your hair wavy – the natural body will shield your jaw line. If you don't know your face type, ask your stylist for help – that's what they're there for. If they have no clue what you're talking about, run. Fast. You don't want to spend the rest of the summer in a ponytail hiding the catastrophe that is your new hairdo.

Maria Saadat is author of the popular desi beauty site Lipstick Masala.

QUESTION TIME

Do you have a question about make-up? Can't figure out a hairstyle for an upcoming wedding? Do your attempts at smoky eye make-up leave you looking like a raccoon? Have no fear! E-mail your questions and issues to [email protected] and Maria Saadat will respond to them in an upcoming column.

Published in the Express Tribune, May 14th, 2010.
COMMENTS (2)
Comments are moderated and generally will be posted if they are on-topic and not abusive.
For more information, please see our Comments FAQ