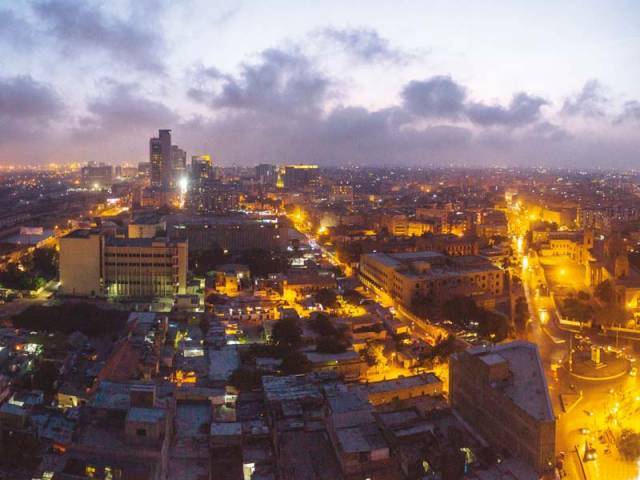 ---
KARACHI: All the information you need on Karachi will be just one click away as NGO Shehri launched on Friday a project to compile everything you need to know about local governance.

NGO Shehri - Citizens for a Better Environment has joined hands with USAID Small Grants and Ambassador's Fund Programme for 'Empowered Citizens for Improved Urban Governance' project that aims to put together a comprehensive portal to ensure proactive and informed engagement of the people of Karachi.

By developing a handbook on the Sindh Local Government Ordinance (SLGO), a web portal, eco map and mobile applications, the project will improve coordination between different government departments and the residents.

According to urban planner Farhan Anwar, who is also the project manager, a similar project has also been implemented in India and was quite successful.

Nation's first cyber harassment helpline to be launched soon

Speaking at the launch, local government secretary Muhammad Ramzan Awan said that the project can help people improve access to information on how the city functions, what type of services are being provided and how they can better engage with the service providers.

On a question regarding the 'powerlessness' of the elected local government, Awan said that the Sindh and local government are the same. "The provincial government is also constitutionally empowered," he said, adding that the elected members of the local governments are also fully empowered within the framework of the law.

Web portal

"All information related to the city is very haphazard and in the form of pages," Anwar pointed out, adding that they will digitise all such information so it can be brought on one web portal.

The web portal will include the history and an introduction of Karachi, natural and physical resources, maps and crisis mapping, provision of government and non-government services, important and credible civil society groups, archives on national and international research, publications on urban governance, discussion forum for public users and search engine optimisation.

Since there are several civic bodies having different mandates including that of the cantonment, this web portal, according to Anwar, will help citizens inquire which government agency or organisation they would have to approach for which civic issue.

Eco-map

The project will also develop an digital eco-map of Karachi, which will be more detailed than Google Maps. People will be able to use its interactive features but also upload images of civic issues they confront every day. The map will be accessible to government officials.

Anwar said that this map will be linked with the web portal and can be operated on a mobile phone as well. They will use the crowd-mapping technique to produce two types of reports: civic governance crisis, such as, garbage, overflowing sewers, encroachments, trees being uprooted, etc, and community based initiatives, such as, projects that are generating community-based solutions to a civic issue.

Mobile applications

In order to develop mobile applications, Anwar said that 40 different universities will be selected for a two-day Hackathon session and they will be asked to develop applications to resolve civic issues. "Once these applications are finalised, they will be uploaded," he said.

The motive of the mobile applications, according to him, is to involve citizens without the government's help for the larger interest of the city. In this session, six groups of up to seven students will develop mobile applications that will help citizens engage in creating more open public spaces, improving recreation, transportation and solid waste management.

One-window driving licence facility launched in Karachi

The top three applications will be placed on Play Store for free access and download.

Handbook

A handbook, explaining the Sindh Local Government Ordinance, 2013, in simple terms will also be designed and then uploaded on the web portal. Anwar said they are using New York's handbook of local government as a model for this project.

Accessible government

With the help of this project, the people of the city can save themselves from queuing up at different government offices, said the project's information and communication technology officer, Humna Mehwish. Birth registrations, death certificates and marriage registration forms, which are obtained from union committees, will be available for download and submission on their web portal. However, the project still needs approval from the Karachi Metropolitan Corporation and the National Database Registration Authority to allow online submissions, she said. 

Published in The Express Tribune, January 21st, 2017.