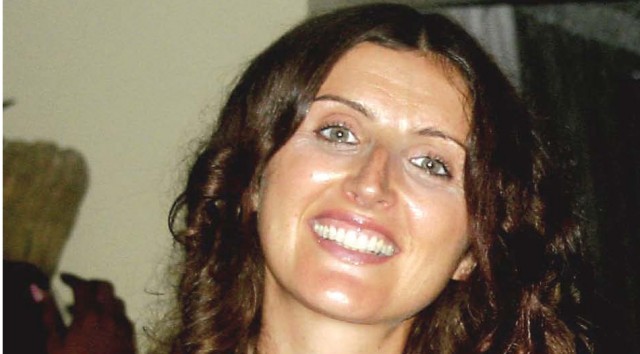 ---
KARACHI: The Italian-born, Nigeriabased Caterina Bortolussi says she has fallen in love with Pakistan.

A producer of the Africa International Film Festival, she was in Karachi this month on the invitation of actor Adnan Siddiqui, who she met when he attended the Sixth ION Film Festival, that she helped organise in Nigeria. Exuberant about the people she met on her first visit in Karachi, Bortolussi bursts into passionate sentences about the potential there is in Pakistan for films to grow.

"I have met actors and producers and I am so impressed with the passion and with the industry that is growing so fast and with a lot of talent and high standards. People are so welcoming here and they have such joy for life. They are open and women really seem to be the driving force here! And people here have been exposed to international standards - they have worked in films like A Mighty Heart so they know how films work abroad." "What we are trying to do now is to bring people together.

I'm in Karachi and going to Mumbai, a colleague is going to Cannes, one is in Los Angeles. We are trying to spread the message and connect the right people together. I believe that films unite everything." When one pointed out to Bortolussi that the Pakistani film industry has almost died out while television has grown steadily, she believes that a lot of countries have started out with far less, including Nigeria, which is now one of the world's top producers of films.

"The government should invest in films. It is a business and it is a great return on investment. Look at the revenue (TV is generating). They are raising the standard. And people in Pakistan will relate to their own films. Everyone loves Bollywood because of the grand scale and the songs, but it still isn't relatable." Caterina Bortolussi was full of praise for Adnan Siddiqui, talking about how well he was received at the festival.

Bortolussi is looking forward to receiving submissions through the festival's website (africafilmfest.com) and plans to source films through Siddiqui and invite relevant people from Pakistan to attend the film festival so they can build relationships with marketers and distributors.

Published in the Express Tribune, May 14th, 2010.