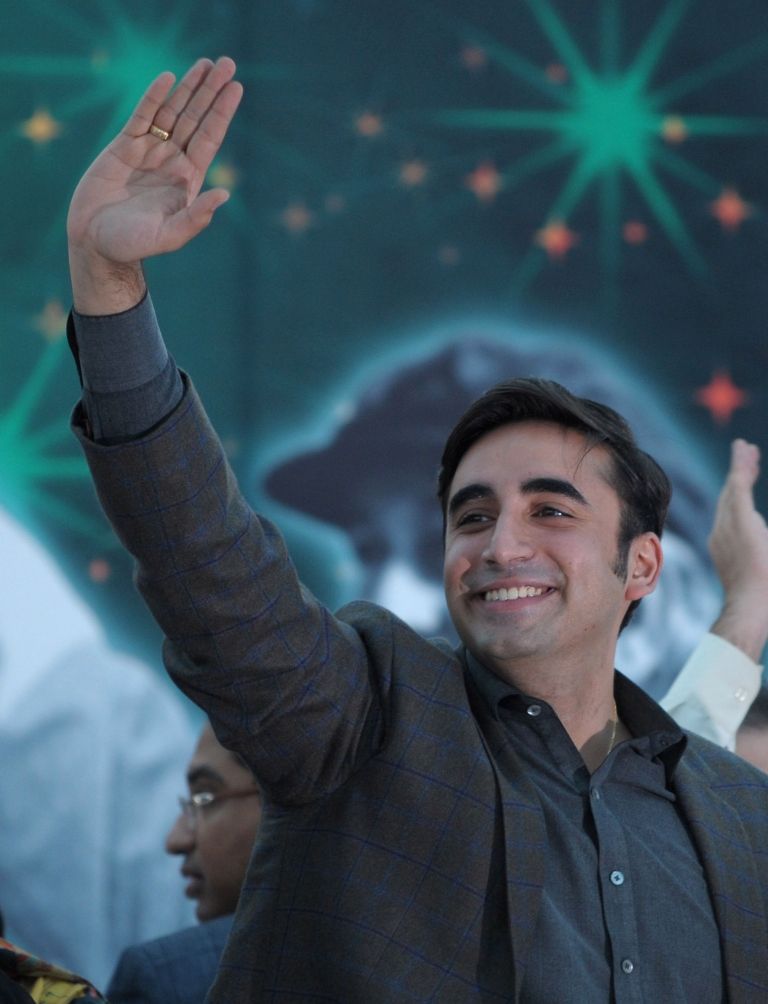 ---
LAHORE: Pakistan Peoples Party (PPP) chairman Bilawal Bhutto on Thursday lashed out at Prime Minister Nawaz Sharif's government saying his economic policies have only hurt the poor.

"The government says Pakistan is prospering, but we can't see the results, farmers and the poor are still suffering and industries do not have adequate gas supply. Results can only be seen in paid advertisements," Bilawal said while addressing PPP supporters in Sheikhupura.



"Inflation is increasing in the country, but the government does not care. Nawaz Sharif's anti-farmer policy has hurt farmers and labourers severely," he added.

Bilawal turns up the heat on Nawaz

PPP has decided to send the PM Nawaz-led government packing as it has failed to accept the party's four demands of democratic accountability, Qamar Zaman Kaira said on Thursday.




"The party has decided to increase pressure on the government with public support," PPP central Punjab president Qamar Zaman Kaira said while addressing a gathering at Bilawal House ahead of the party's Lahore-Faisalabad public rally.


Chairman #PPP @BBhuttoZardari starting #LahoreFaisalabadRally by wearing Imam Zamin. #BhuttoAaRahaHy #PunjabJagRahaHy pic.twitter.com/bhetiFyvfU

— PPP (@MediaCellPPP) January 19, 2017


The PPP leader claimed that the party had initiated its anti-government campaign from Lahore that would end with termination of the present government's rule. "PPP has no personal agenda except real democracy," he maintained.

'Nawaz your show is over': Bilawal announces Lahore-Faisalabad rally

Meanwhile, former prime minister Raja Pervaiz Ashraf said the PPP chairman would announce the party's further course of action in his address in Faisalabad.


#LahoreFaislabadRally #PPP #HereComesBhutto #BhuttoAaRahaHy pic.twitter.com/uPz82lW9MC

— PPP (@MediaCellPPP) January 19, 2017


The PPP had decided to launch an 'Awami Rabita Mohim' to garner public support in Punjab. In his tweet on Wednesday, Bilawal announced he will lead a rally from Lahore to Faisalabad.

The party chairman had earlier announced that the PPP will begin its anti-PML-N campaign if the government failed to meet its four demands: revive the Parliament's national security committee; accept the bill presented by the PPP on Panama Papers; implement the resolutions passed at the recent multiparty conference on CPEC, and appoint a full-time foreign minister.
[brid video="107175" player="7247" title="Bilawal in Jalsa"]
COMMENTS
Comments are moderated and generally will be posted if they are on-topic and not abusive.
For more information, please see our Comments FAQ