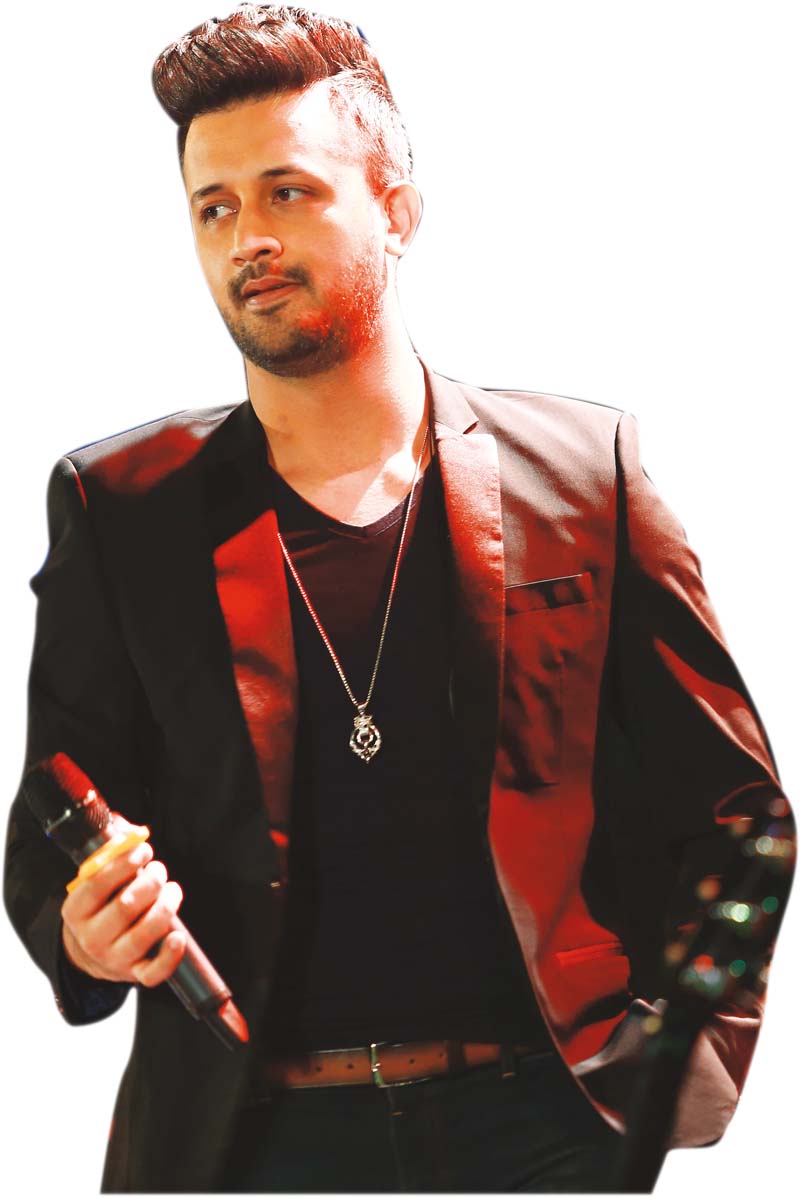 ---
Violence against women, especially across public spaces, is rampant in this part of the world.

What befell many at a recent concert in Karachi presents a grim reminder of just how unsafe public spaces are for women.

Smartphone app launched for women to report harassment

Singer Atif Aslam was compelled to stop a live performance midway late on Saturday when he spotted a girl being eve-teased. He then ensured that the girl was extricated from the spot and admonished those who indulge in the heinous practice.

Nation's first cyber harassment helpline to be launched soon

Watch the video here:


One of the attendees of the concert narrated the whole incident.


Mad respect for Atif Aslam last night, stopped in middle of a song & scolded guys who were harassing the girls in the front row.

— Osama. (@ashaqeens) January 15, 2017
Made sure all the girls were safe before resuming the concert.Also pointing to a harasser he said,"Insaan ka bacha banja ya mai bana dunga"

— Osama. (@ashaqeens) January 15, 2017
I admit i was wrong about Karachi eats only family policy,some men really are dogs & can't behave in public. Should be kept in cages.

— Osama. (@ashaqeens) January 15, 2017


People certainly lauded Pehli Dafa singer's courageous move.


@itsaadee dude u r Amazing! I mean the respect for u is up the sky for saving a girl from harassment! God bless

— Aniket worlikar (@aniz18) January 16, 2017
@itsaadee bravo for rescuing women & telling men off. They should never take women's presence 4 granted and treat them as objects. #Respect

— Shezreh Mirza (@ShezrehMirza) January 16, 2017
Respect 4 Atif Aslam for what he did in concert but such things always happen in concerts,it doesn't matter who are the organisers,venue etc

— Rana Waleed (@_RanaWaleed) January 16, 2017


https://twitter.com/MoienMalik199/status/820847142348591105


What a courageous step from Atif Aslam and I hate those who are criticising that girl to attend concert

— doest matter (@MooodyMaryam) January 16, 2017
I respect #AtifAslam for saving a girl from harassment.Thank You for letting world know,celebrities do possess social responsibility
Kudos

— AGNAATHAVAASI (@_ramyaa) January 16, 2017
Atif Aslam Saved A Girl From Being Harassed!! https://t.co/lvvu65aElx via @YouTube Real star..more respect to you #AtifAslam 👏👏👏👏 @itsaadee

— Suchetha (@suchetha113) January 16, 2017
Im not the fan of atif aslam
But now i respect him <3

— fiffi.me (@Fatima02877172) January 16, 2017


Comedian Shehzad Ghais also shed light on the occurrence.

[fbpost link="https://www.facebook.com/Shehzadgs/posts/1226225727456625"]

Have something to add in the story? Share it in the comments below. 
COMMENTS (6)
Comments are moderated and generally will be posted if they are on-topic and not abusive.
For more information, please see our Comments FAQ