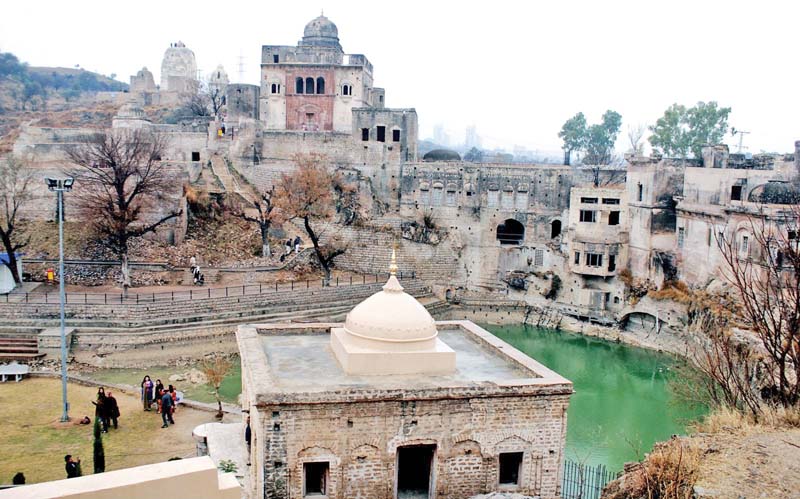 ---
CHAKWAL: Revered by the Hindu community and with its splendid beauty, the Katas Raj temples situated near Chakwal have been a great tourist attraction for decades.




Set in a serene surrounding, the complex of temples speaks volumes of Hindu mythology.

The Katas site houses the Satgraha or seven temples, a gathering of seven old temples, remains of a Buddhist stupa, a couple of medieval sanctuaries, havelis and some as the newly built sanctuaries, scattered around a lake considered sacred by Hindus. However, only four of the seven temples remain intact today.




Although the smaller temples were built around 900 years ago, the earlier ones date back to the latter half of the sixth Century AD.

The sanctuaries at Katas are mostly developed on square platforms.

The first Director General of the Archaeological Survey of India in 1872-73, Alan Cunningham, said that Katasraj are the second biggest holy place in Punjab for Hindu pioneers after Jawala Mukhi.




Legend has it that the pond at Katas Raj temples was formed by the tears that Lord Shiva shed after the death of his wife Sati.

The temple complex was abandoned by Hindus when they migrated to East Punjab in 1947.

Published in The Express Tribune, January 16th, 2017.