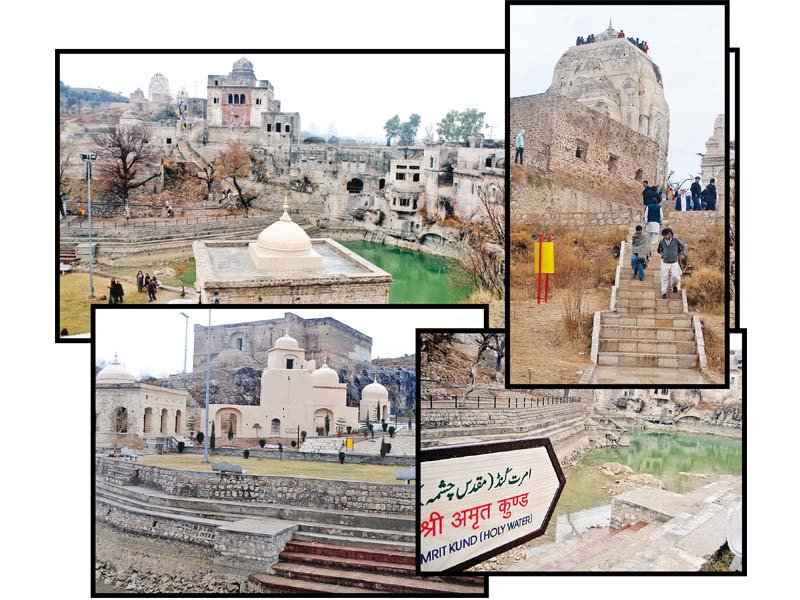 ---
CHAKWAL: The Katas Raj Temples, situated near Chakwal, have been a popular tourist attraction for decades.

In heavenly surroundings, the complex of temples are integral Hindu mythology. The complex houses the Satgraha, a gathering of seven old temple, the remains of a Buddhist stupa, a couple of medieval sanctuaries, havelis and some relatively newly built sanctuaries.

These structures are strategically located around a pool of water which is considered to be sacred by Hindus. However, only four of the seven temples are intact today.

Moen Jo Daro excavation: 'Site undergoing maintenance to attract archaeologists'

Although the smaller temples were built around 900 years ago, the larger ones date back to the latter half of the sixth century CE.

The sanctuaries at the complex were mostly built atop square platforms.

Alan Cunningham, the first director general of the Archaeological Survey of India (1872-73), said that Katas Raj was the second largest sacred location for Hindus in Punjab after Jawala Mukhi.

30,000-year-old rock art, 110 heritage sites discovered in Khyber Agency

Legend has it that the pond at Katas Raj was formed by the tears Lord Shiva shed after the death of his wife Sati.

The temple complex was abandoned after the Hindu exodus to India in 1947.

Published in The Express Tribune, January 16th, 2017.
COMMENTS
Comments are moderated and generally will be posted if they are on-topic and not abusive.
For more information, please see our Comments FAQ