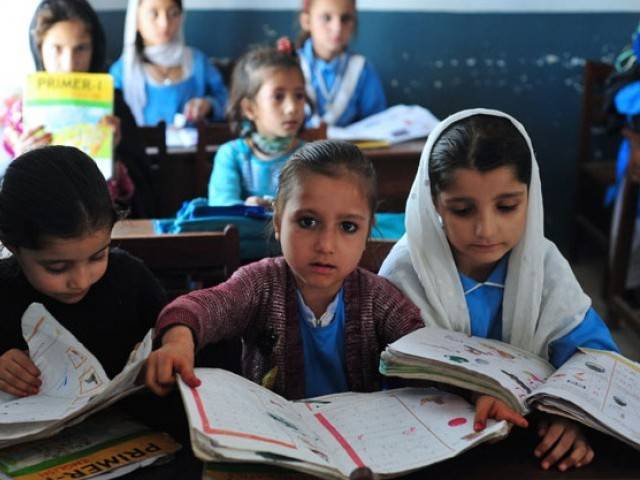 ---
MUZAFFARABAD: In what can best be described as an unprecedented move and a first in the parliamentary history of Azad Jammu and Kashmir, a member of the Kashmir Council has decided to donate his salary to educate poor students in the region.

So far, he has donated his salary for five months to three schools.

"I distributed my salary for the past five months among three schools where over 50 poor students are being educated," said Kashmir Council member Younas Mir.

Mir who hails from Bhari village in Muzaffarabad had his own construction business in Oman. But with Mir's father an active political worker of the Pakistan Peoples Party (PPP) - especially during the Zulfiqar Ali Bhutto era - Mir joined politics when he returned to AJK.




In 2016 he was elected to the Kashmir Council for a five-year term on a ticket issued to him by the PPP.

"If a human being gets these three (bread, clothing and shelter) basic needs, the world would become peaceful," Mir said, adding that he was a staunch believer in the philosophy and slogan of the PPP founder.

Asked why he had chosen to donate his salary for education – which coincidentally is not included in the original slogan - Mir identified education as critical for progress and peace which was the key to success which also promotes peace in the society.

"It is education which makes you healthy, wealthy and wise."

Asked about his plans, he said that he would provide money to the schools.

"During a single year, at least 12 schools would benefit from my salary," Mir added.

"When I donate my salary I get a receipt from the school or madrasa administration for my record," Mir said, adding that in addition to his salary he was also diverting his other perks - which he received as a council member – towards education of the poor across AJK.

Curiously he said that he would be providing money to select private schools and madrasas which he had identified and vetted.

In addition to donating his salary, Mir pointed out that he would also try to utilise the Rs400 million development funds allotted during his five years, focusing on rural areas rather than urban areas, explaining that people in rural areas need much more help.

Mir urged other well-to-do people to come forward and invest in education in their ancestral areas.

Published in The Express Tribune, January 15th, 2017.
COMMENTS
Comments are moderated and generally will be posted if they are on-topic and not abusive.
For more information, please see our Comments FAQ