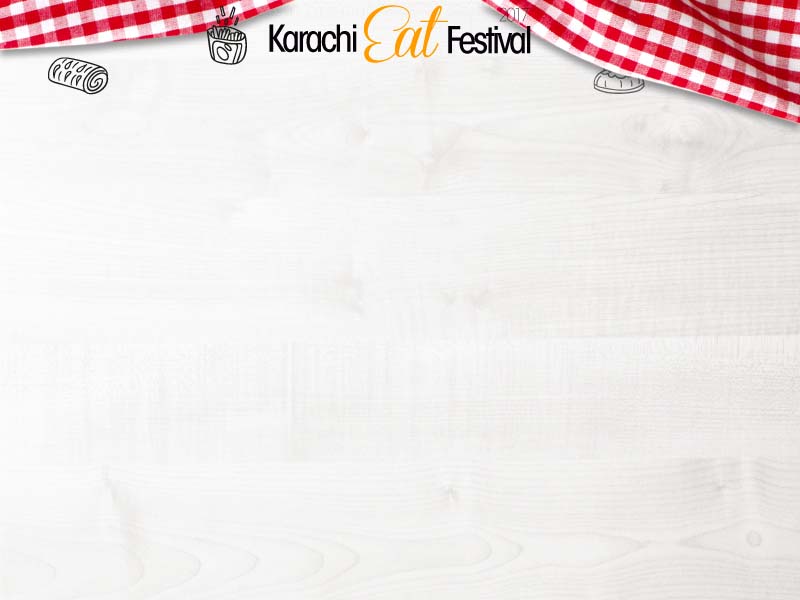 ---
KARACHI: The torrential downpour this weekend put a damper on Karachi-ites enthusiasm to attend the second day of the Karachi Eat Festival, 2017, causing the event to be rescheduled. It will now be held from January 20 to 22.

Ali Chaudhry of Latitude CRS, the public relations company which is working with CKO Events Architecture to make the food festival a reality, posted on Facebook on Friday, thanking the participants for their support despite the weather. "Unfortunately, given the rain, we had to shut down earlier than the stated time. We are truly sorry for any inconvenience that this might have caused," he apologised in the post.

"We had to take this precautionary step [of ending the festival early] because of the rain. We don't want any mishaps to happen. The crowd has been fantastic today but we really need to be careful," said Omar Omari of CKO Events Architecture.

"We at CKO Event Architecture have always prided ourselves on only ever delivering the very best to the public. Given the unpredictable nature of the weather, we have therefore decided it would be in the best interests of all the vendors, participants, and the public of Karachi that the complete event be rescheduled to the following weekend," read a post on the festival's official Facebook page.

The new timings for the festival are 4:30pm to 10:30pm on Friday, 12pm to 10:30pm on Saturday and 12pm to 10:30pm on Sunday.

Pack it up

The rain often plays havoc with the lives of Karachi-ites, which is what happened at this year's festival.

Many vendors at the festival are angry with the event management team for not making provisions for the rain. "Besides the power outage, there was a great loss of fresh produce," complained Saira Farruqi, owner of PepperLime and SugarPlum.

However for Asif Raza, who looks into the affairs of Karamel, there were no problems. "Such festivals must happen, especially in such a pleasant weather. It's perfect to enjoy it in the rain," he said.

"There was a rain forecast but really who takes that seriously in Karachi?" said Faisal Khan, who owns Oh My Grill. "It happened but no one needs to blame the management. I was just talking to them on Friday at the venue and it is clearly not their fault," he said.

"When you are in business you need to know that there will be gains and losses and you need to be very realistic about these and be able to bear them rather than blaming others for something that isn't their fault," he explained pragmatically.

Apart from the wet clothes, muddy shoes and lack of electricity people had to bear, the SimSim application, which has been advertised as a cashless payment system, stopped working. For Anum Qamar, manager at Fiori's Café, there were electricity issues but their chocolate was saved. "One of our savory items caused us a great setback, as we were unable to sell two full pots because the SimSim QR code did not work. Our customers were waiting in queues and we could not help them with it, so yes we suffered at the festival," she lamented.

Another vendor, Mahvish Omar of Emaan's Cakes, said she had a tough time packing up her things after 7pm, as all the lights had been switched off. "Right at 7pm they switched off the electricity and it had hardly been one-and-a-half hours of us setting up the stall because of the rain. So whatever we sold we sold in that time frame," she said. "It all happened because of the rain though, so the organisers are not to be blamed," she said.

Published in The Express Tribune, January 15th, 2017.