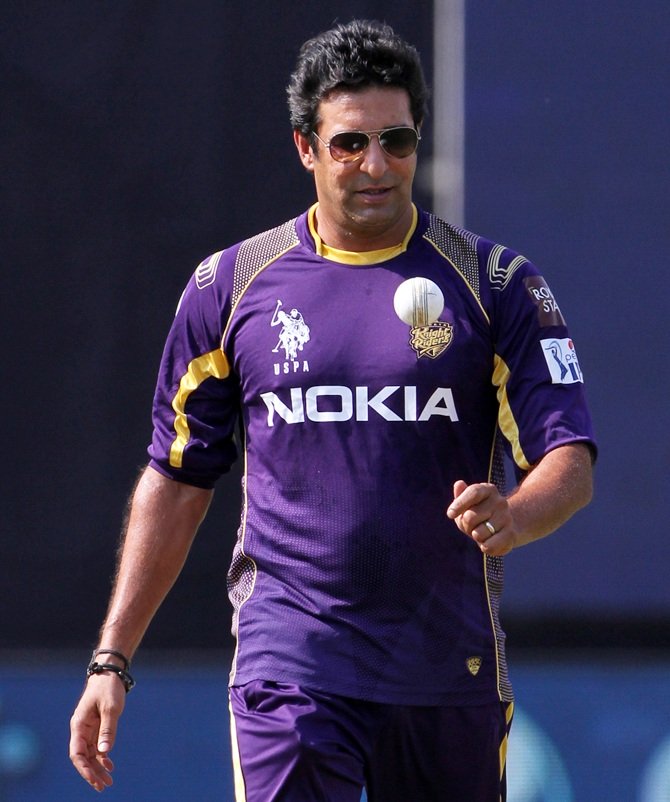 ---
Bowling legend Wasim Akram on Friday revealed a funny incident of how fitness tests of players are carried out by Pakistan Cricket Board .

"I had a fitness test back in 2000," said Wasim. "I had a problem in my groin and they were checking my shoulder. They asked me to throw the ball. I was thinking what is the relation of throwing a ball with my groin? I threw the ball out of the stadium. They told me I was alright; no one checked my groin."


Misbah clarifies comment regarding 1999's Pakistan team


The incident came to light during the post-match analysis on PTV Sports of the first ODI which Pakistan lost to Australia by 92 runs.

The former left-arm pacer was accompanied by former Pakistan fast-bowler Shoaib Akhtar, former captain Rashid Latif and former batsman Mohammad Wasim.

Shoaib, on the point of highlighting the real problem with Pakistan cricket, said that Mohammad Irfan, the towering fast-bowler, who had to return to the country because of his mother's death, was not completely fit for the Australia series.

"I saw Irfan in Lahore and told him he was not fit," said Shoaib. "If I could discover that in half an hour then anyone can. He gave his fitness trial after being selected in the squad for Australia. And they were using the same redundant techniques for checking his fitness."


5 things we learned from Pakistan's defeat against Australia


Shoaib also said that the problem lies within the system of the PCB and not in players. The performance on the field is just a reflection of how bad things are in the board.

"We still have the same trainers; the mindset is the same. You cannot improve things like this. I can see things deteriorating from here onwards. I didn't want to say this but I am totally hopeless," he said.

"Inspiration will provide you with talent till a certain point. If you do not have a system after that, if you do not have fairness, there is no justice, then average people start taking over and talent starts to disappear," he added.

Wasim then highlighted right-hand batsman Umar Akmal and all-rounder Imad Wasim's withering fitness.


The paratha-maker that may soon represent Pakistan in cricket


"I observed that Umar was not fit," said Wasim. "He was setting his shirt again and again [to hide his belly fat]. I feel Imad has also put on weight. Both of them I believe were dropped from their Bangladesh Premier League team matches. Now who is supposed to check their fitness levels when they were not with the team?"

On a lighter note, Wasim also talked about former left-hand opener Saeed Anwar of how he managed to come out fit in all tests during his playing days.

"When we used to have fitness tests in our time, who would come out on top always? Saeed – because he would befriend all doctors. We would keep training and he would get away by showing the medical certificate," he explained.