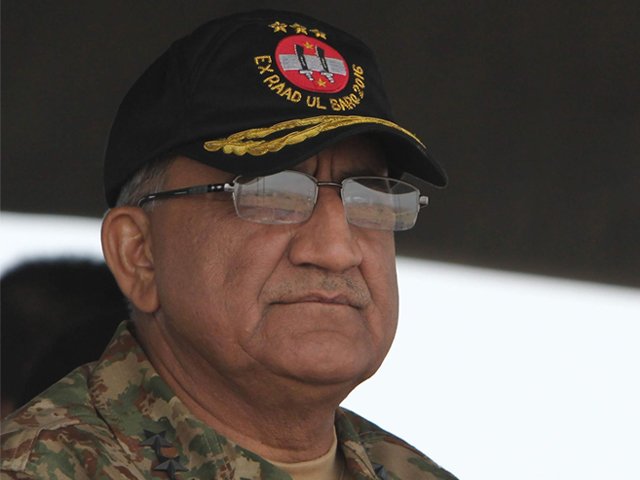 ---
ISLAMABAD: Hopes for an improved relationship with Afghanistan rose on New Year's Eve when army chief General Qamar Javed Bajwa telephoned Afghanistan' top political and military leadership, pledging to work for peace in the region. Gen Qamar was also invited to visit Kabul by President Ashraf Ghani.

But that window of opportunity appears to be shutting down soonin the aftermath of recent terrorist attacks in Afghanistan that triggered a fresh verbal duel between the two neighbours.

It all started when Kabul levelled fresh allegations against Islamabad for allowing 'terrorists' to maintain safe havens on Pakistani soil after this week's series of terrorist attacks across Afghanistan left over 50 people, including some diplomats, dead. The United States also endorsed the Afghan government's claim, saying the existence of safe havens in Pakistan's tribal regions has allowed terrorists to carry out attacks inside the war-torn country.

But on Friday, in a hard hitting rejoinder to Kabul and Washington, the Foreign Office rejected outright the claims and reiterated that Pakistan does not allow its territory to be used for attacks against any other country. The FO spokesperson said Pakistan's contribution to the international community's fight against terrorism and the sacrifices that it rendered had been acknowledged by the world, including the US at various levels of their leadership, European Union and others.

"Pakistan has lost thousands of its citizens and economic losses of over $100 billion due to the menace of terrorism," Nafees Zakaria said. He said the successes of Zarb-e-Azb were manifested in the improved security and economic situation in Pakistan, particularly near the border with Afghanistan.

"The results of our military action are there for everyone to see through peace and stability at our borders with Afghanistan," the spokesman added.

Zakaria pointed out that US lawmakers and military commanders had visited Pakistan's tribal regions and publicly acknowledged the successes of the country's counter terrorism drive. Turning towards allegations against Pakistan, he said Afghanistan was infested with many terrorist organisations due to the instability there. The spokesman added that this situation had created space for the terrorist elements like the Haqqani Network's leadership, TTA (Tehreek-e-Taliban Afghanistan), TTP (Tehreek-e-Taliban Pakistan), Da'ish, al Qaeda and Jamaatul Ahrar.

"It is, therefore, not appropriate to blame others for the adversities due to the deteriorating security situation in Afghanistan. The oft-repeated claims regarding safe havens are, therefore, more of rhetoric than anything else."

What is significant in Pakistan's rejoinder is that it has branded the Haqqani Network as well as the Afghan Taliban as terrorists.

While rebutting the allegations, the spokesman re-emphasised that some foreign elements were exploiting the situation and using Afghan soil against Pakistan, in particular, and the region, at large. "The activities of a nexus between India's RAW [Research and Analysis Wing] and [Afghanistan's] NDS [National Directorate of Security} remains a matter of deep concern to Pakistan," he said.

Zakaria, however, said Islamabad was committed to peace efforts in Afghanistan as it was not only in the interest of the region but more importantly, Pakistan. "It is unfortunate that our sincere efforts towards stability in Afghanistan are being maligned."

Published in The Express Tribune, January 14th, 2017.