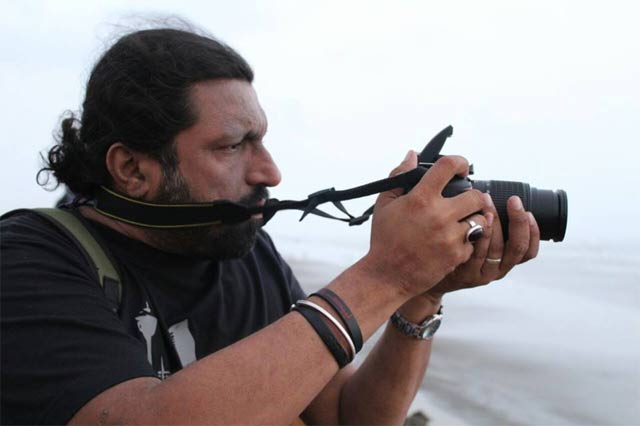 ---
ISLAMABAD: Investigations into Salman Haider's disappearance so far have revealed that a Toyota Surf vehicle, which is thought to have been following the activist before he went missing, had a fake number plate, police officials said on Friday.

According to them, the vehicle which may have been used by Haider's abductors was last seen heading towards Rawalpindi from Koral Chowk. "Due to ongoing construction work on the Koral Chowk flyover, only one Safe City camera was able to capture footage of the suspected vehicle as it headed for Rawalpindi," a police official said.

PPP submits notice in NA over Salman Haider's disappearance

Police investigators are also analysing Haider's cellphone record, officials said. "His mobile phone record showed his last location at Kak Pul on Islamabad Expressway," an official said.

Police say they are investigating the case from various angles but have found no clue yet. "We are working on the case but there is nothing I can tell you at this moment," another police officer told The Express Tribune.

An investigation team comprising two SPs and a DSP is working on the case. But curiously enough, SP Investigation Muhammad Ilyas, who is heading the investigation team, is on leave till January 17. Police, however, say that the team leader's absence has not impacted the investigation.

Haider, a lecturer at the Rawalpindi's Fatima Jinnah Women University and a rights activist, has been missing since the evening of December 6. Before his mobile phone was switched off, he texted his wife and told her that his car was parked near the Korang Town Chowk on Islamabad Expressway. He told his wife to collect the car from there as he was going for some necessary work. Later, his mobile phone was found switched off. An alleged kidnapping case was registered at Lohi Bher police station the next day.

Reminiscing Salman Haider

Haider's brother Zeeshan Haider says though the police have been cooperative with the family they have not come up with anything concrete. "There has been no clear line of action and the cooperation has been limited to assurances only," he said.

Published in The Express Tribune, January 14th, 2017.