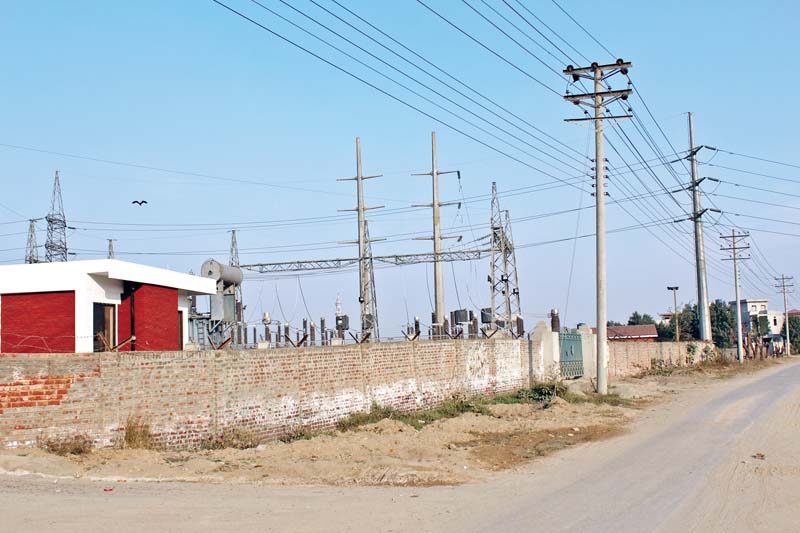 ---
LAHORE: Work on the construction of a grid station at the Lahore Press Club Housing Scheme is continuing despite restraining orders from the Lahore High Court.

The first order to this effect was passed on November 25, 2015, by Justice Shams Mehmood Mirza on a petition filed by Muhammad Shahid Attari. Another restraining order was issued by Justice Mirza Waqas Rauf on the petition of Chaudhry Muhammad Tariq.

Shahid told The Express Tribune that he duly conveyed court orders to the administration of the grid station and administrator of the Journalists Housing Society, but to no avail. He added the petition was transferred to the green bench of the LHC.

Shahid said he also filed a contempt of court petition over the violation of the stay order and it is pending before the court. Colonel (Retired) Athar Nasir, the administrator at the housing scheme, said he was unaware of the restraining order. He added work on the construction of the grid station started after the approval of the Punjab chief minister. He said 35 kanals of land has been mutated for the grid station.

Shahid and Tariq, in their petitions, stated that the grid station administration had occupied their land which was adjacent to the building site. He said despite the court orders, LESCO authorities are continuing constructing on their lands.  Shahid further stated that the Punjab Journalists Housing Foundation Act, 2004, was promulgated to introduce schemes for plot allotments to journalists on a nonprofit basis. The foundation approved and introduced a housing scheme named the Lahore Press Club Housing Scheme in 2005. After the submission of application forms, plots were allotted to journalists who took possession to start construction.

Shahid added that due to the malafide intentions of some, a plan was afloat to convert the park into residential plots. However, the then chief justice of the LHC, on January 21, 2011, halted this move through a restraining order. He requested the court to stop the construction of the grid station.

Published in The Express Tribune, January 13th, 2017.
COMMENTS
Comments are moderated and generally will be posted if they are on-topic and not abusive.
For more information, please see our Comments FAQ