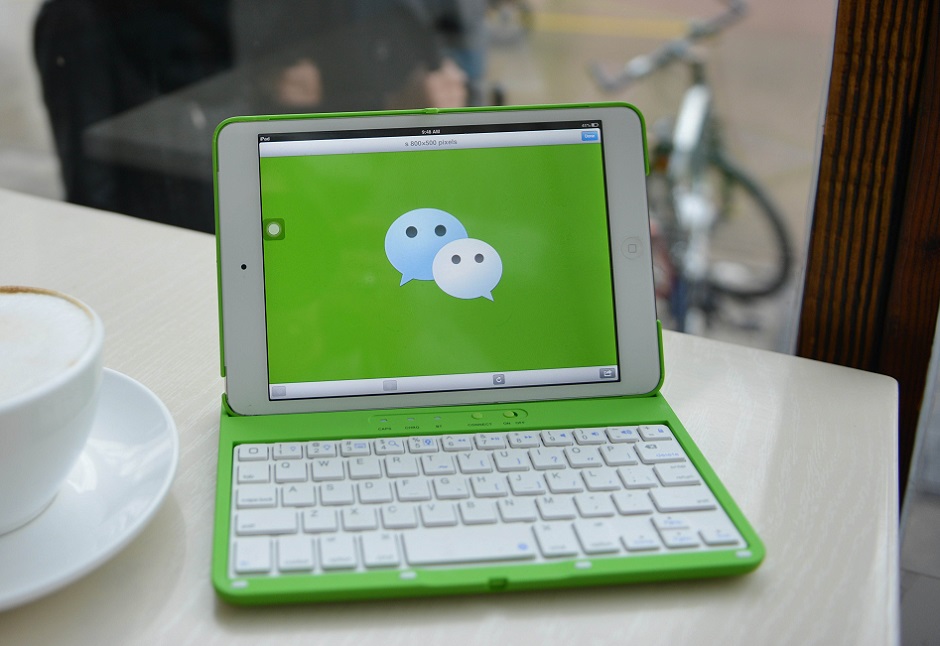 ---
Apple's App Store is a US$28 billion business – of which Apple itself pocketed a tidy US$8.4 billion in 2016. With 2.2 million apps, it's an empire that Tim Cook's company protects with all its firepower.

But it's now under threat more than ever.

The latest and boldest challenge comes from China. WeChat, the nation's top messaging app with over 840 million active users, this week rolled out a system that allows people on its social network to access apps that don't need to be downloaded or installed.

These instant apps, produced by an array of small startups and major companies including McDonalds and Apple-backed Didi Chuxing, bypass Apple's App Store entirely. Accessible only within WeChat, they look and feel like apps, but they can be discarded as easily and quickly as a chat. If you want, you can keep the service within WeChat and even log in to it.

WeChat rolls out 'mini programs' in a bid to kill off apps

There are no app updates, no icons clogging your homescreen.

This could be the future of apps. And that's not something Tim Cook wants to hear.

Ethereal

WeChat, run by Tencent, China's US$240 billion social media giant, isn't the only one trying to topple Apple's statue.

Back in November, Facebook wheeled out Instant Games, which work on the social network and the Messenger app. "This new games experience allows people to easily discover, share, and play games without having to install new apps," explained Mark Zuckerberg's company.

Launching with a handful of casual titles, including Words With Friends, Facebook's games for Messenger show how Apple's App Store profits, so dependent on games, could be eroded very quickly.

Facebook is behind another big threat to Apple: chatbots.

When Zuckerberg last year talked about his ambitions for bots on the social network, he requested a bouquet of flowers by sending a message to 1-800-Flowers.

"I've never met anyone who likes calling a business, and no one wants to have to install a new app for every service or business that they want to interact with," said Zuckerberg, putting forward a great use case for chatbots. That's also the philosophy behind WeChat's instant apps, which might also be bot-powered services.

Apple removes New York Times app from China store

These bots, already finding their way into Facebook Messenger and a few other chat apps, could replace apps once the AI, which reacts smartly to your voice or text, is ready for primetime.

Once that happens, Facebook Messenger and WeChat, with almost two billion users between them, become like operating systems. That entails presiding over the instant apps and games accessible within – and perhaps also taking a chunk of the revenue made by developers.

Google is not immune, either. Although its own app store, Play, is easily replaceable by any other independent store, its broader business interests are endangered by the evolution of messaging apps as pushed forward by Facebook and Tencent.

The search engine giant showed off its own Android instant apps last year, but that function has yet to launch.

Siri-ous situation

It's not just Apple's App Store money that is at stake. The apps that go into iPhone and iPads are themselves selling points for those gadgets, with Apple attracting more exclusives – likeSuper Mario Run – and fresh-outta-nowhere viral hits like Prisma than Google manages for Android.

Apple to cut iPhone production in first quarter of 2017: report

If Facebook and WeChat gain so much power, which brand of phone you use comes closer to being irrelevant.

Until the Rubicon is crossed, Apple is eyeing WeChat and Facebook with suspicion.

When WeChat was working on its apps-that-aren't-apps feature, Apple banned the Chinese firm from naming the function anything that involves the word "app," according to Tencent CEO Ma Huateng. So it had to call them Mini Programs. Which is just splitting hairs, really.

But Tim Cook cannot resist change forever. He will know that internet-based services will not be confined to apps for eternity – it's just a case of what shape they take next.

This article originally appeared on Tech in Asia.
COMMENTS
Comments are moderated and generally will be posted if they are on-topic and not abusive.
For more information, please see our Comments FAQ