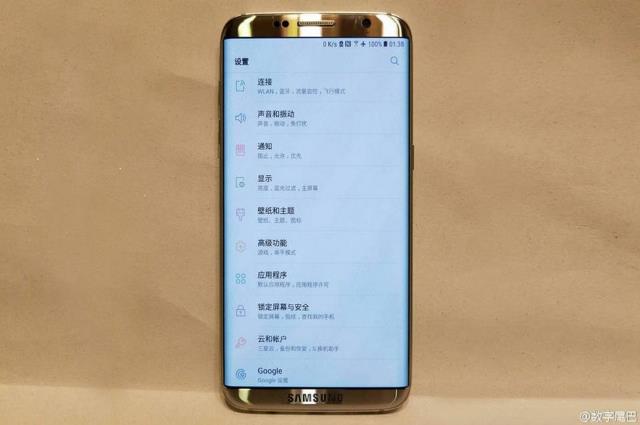 ---
You might be able to get your hands on the Samsung Galaxy S8 much sooner than expected. According to a new report, Samsung is considering releasing a limited batch of its upcoming handset ahead of its official April launch.

South Korean news outlet The Investor released the report citing undisclosed "industry" sources, that the smartphone could be shipped as early as February or March. "There is a possibility of the S8 phones being showcased a month or two ahead of the actual release date," an anonymous insider told the publication.

Samsung unveils new Galaxy phones with better waterproofing, 16MP camera

Previous rumours had suggested the S8 could make its debut at the Mobile World Congress in February. However, recent rumours pushed the date back to mid-April.




The report also suggested that Samsung has its goals set on shipping a higher volume of its new flagship device compared to previous models. No exact number was given, but Samsung previously shipped 45 million units of the S5 and the S6 each, and 48 million units of the S7.

"As the release date of the S8 has been postponed to mid-April, Samsung seems to have set a more ambitious goal than before to make up for the loss caused by the Note model, which has so far led Samsung's smartphone business every first quarter," another industry insider told The Investor.

The forthcoming S8 is expected to feature a magnificent edge-to-edge display along with a powerful virtual assistant, the ability to connect the handset to a monitor for a desktop experience. Rumours are also ablaze suggesting Samsung may do an Apple and ditch the beloved 3.5mm headphone jack and the iconic home button.

Samsung smartwatches now compatible with Apple's iPhone

Given the Note 7 exploding controversy, we won't be surprised if Samsung is a wee bit more cautious with the launch of its Galaxy S8.

This article originally appeared on The Investor