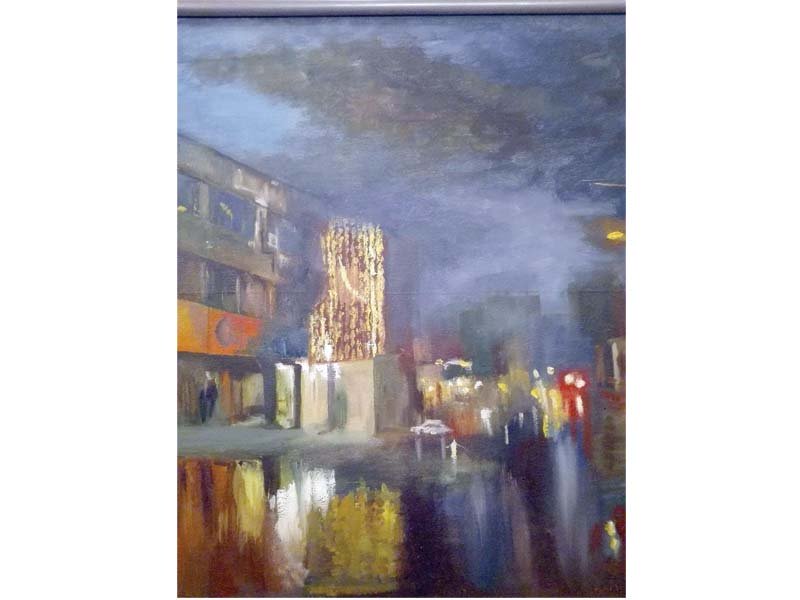 ---
LAHORE: A group exhibition of emerging artists and students undergoing training at the Alhamra Arts Council was inaugurated at the institute's gallery at the Mall on Monday. More than 77 art pieces have been selected for the exhibition.

The artworks created as calligraphy, oil and water paintings, photorealism, landscape and stilllife represent the initial stages of learning of the artists.

Renowned writer Amjad Islam Amjad, who inaugurated the event, said all forms of creative fields required similar roots and characteristics to flourish. "Accomplished artists can find a platform anywhere, which is why it becomes all the more important for avenues like these to brings forth raw and young artist's work in the forefront," he said.

Amjad said that as a writer, he found this medium of creativity really inspiring.




Lahore Arts Council Executive Director Capt (retd) Atta Muhammad said observation, study and experience had no limits and for an artist, the process continued for life. "I can see that as the students move ahead with training, their work has continued to improve," he said.

Atta said the work on display showed huge potential since the artists were not any less talented than an accomplished professional in terms of creativity.

One of the artists, Zaitoon Tariq told The Express Tribune that she has been attending painting classes for the past two years at Alhamra.

Zaitoon's oil paintings represent on-spot, real life sceneries from random locations such as the Hiran Minar and from her home village near Shahdra.

Another artist Rafia Bashir said her paintings in medium calligraphy, water and Mandala Art were selected for the exhibition. "For my pieces in Mandala, I have applied the concept of doodling in fresh and vibrant colours," she said, adding that her calligraphic pieces were created using elements of modern calligraphy with coffee and ink medium.

Published in The Express Tribune, January 10th, 2017.
COMMENTS
Comments are moderated and generally will be posted if they are on-topic and not abusive.
For more information, please see our Comments FAQ