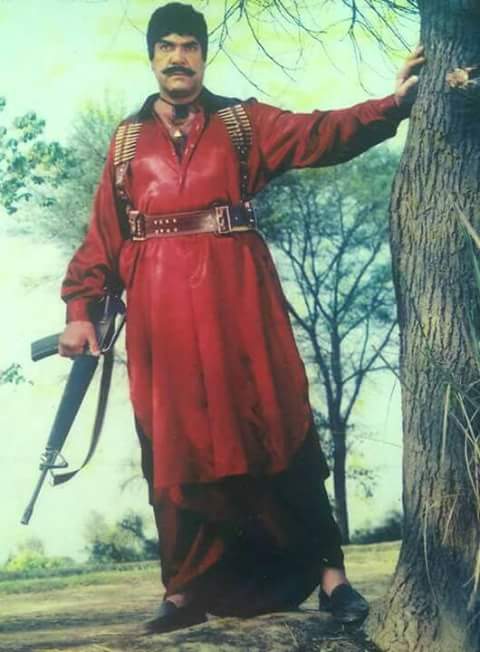 ---
LAHORE: Monday marked the 21st death anniversary of Sultan Rahi, the iconic Punjabi actor who is credited to have helped build Pakistani cinema from scratch. Rahi made his debut with the 1959 film Baaghi and there was no looking back for him after that. He remained the first choice of almost every Punjabi film for a good thirty years.

Rahi was murdered on January 9, 1996, leaving behind a legacy of blockbusters that are highly regarded even today. "Sultan used to joke about how the golden days of Lollywood will end with his departure and that is exactly what happened. Today, on his 21st death anniversary, I am missing Sultan more than ever," senior actor Bahar Begum told The Express Tribune.

Theatres to bring back best of Pakistani cinema

According to Begum, Rahi was not just a great actor but a great human being as well. "Sultan was a source of income for thousands of people. No wonder everyone loved him so much," she recalled. "Many other actors have come and gone but none of them could ever take Sultan's place."

Rahi played the lead role in a total of 535 films and even served as director and producer on some of them. His most celebrated works include super hits such as Maula Jatt, Wehshi Gujjar, Bashira, Maula Baksh, Chan Varyam, Godfather and many others. 1979's Maula Jatt, in particular, turned out to be Rahi's magnum opus, breaking various records and propelling him to subsequent super hits like Behram Daku, Sala Sahib, Sher Khan, Ghulami, Moti Sher and others.

Actor Mustafa Qureshi who worked with Rahi in around 350 films, echoed Begum's sentiments. "Our onscreen chemistry was unique in a number of ways. Our pairing was the most popular film partnership throughout Lollywood's history," Qureshi recalled. "It's true…there will never be another Sultan Rahi, ever. Everything he earned was a result of sheer hard work and talent."

10 Pakistani films to watch out for in 2017

The legendary actor was just as popular amongst film-makers as he was among co-stars. Director Altaf Hussain said, "If you ask me, artists like Sultan Rahi come just once or twice in decades. I believe he was and will always remain the most successful Punjabi hero of all time."

According to film-maker Pervaiz Rana, the loss of Rahi sent Lollywood on a downward spiral – one that it is still reeling from today. "Even though we are still making Punjabi films and many new heroes have entered and left the industry, I don't think the golden era of Sultan Rahi will ever come back. His dialogues are etched in our hearts and memories," said Rana. "It's the country's love for Sultan that continues to reflect in his pictures and posters being plastered in shops and on buses."

Have something to add in the story? Share it in the comments below.
COMMENTS
Comments are moderated and generally will be posted if they are on-topic and not abusive.
For more information, please see our Comments FAQ