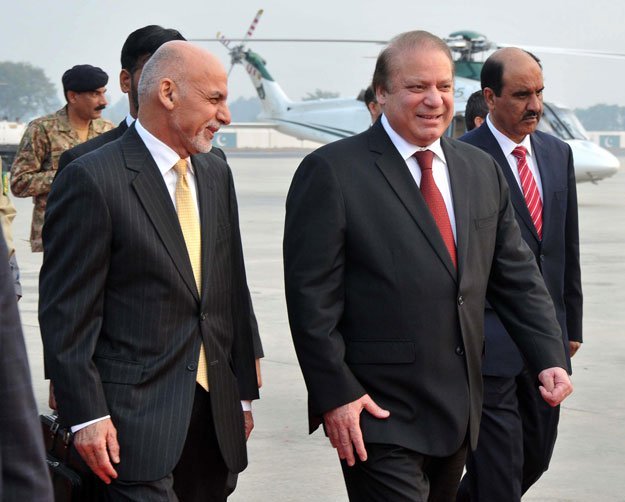 ---
ISLAMABAD: Security experts, parliamentarians and civil society members joined media and business representatives from Pakistan and Afghanistan in an exploratory dialogue aimed at removing mistrust between the two neighbours.

Organisers said the Track 1.5 dialogue held in Karachi builds on the successful outcome of its prequel "Beyond Boundaries" which did a good job of initial ice-breaking and laid the foundation for more result-oriented conversations.




The process also structured dialogue to generate more actionable policy recommendations around identified issues such as border management, security, easing of formal trade, education, health, refugees, and media-intellectual exchanges.

The core issues being discussed include peace and security, refugees, trade, education and scholarship programmes, Pakistan funded projects in Afghanistan, Media, Arts and Culture cooperation, movement of goods and people across the two countries, and liberalising visa regimes.

The Pakistani delegation comprised Dr Shoaib Suddle, MP Shazia Marri and ex-envoys Qazi Humayun and Mian Sanaullah. The Afghan side included MPs Khalid Pashtoon and Elay Ershad, former deputy trade minister Mozammil Shinwari, Research Institute for Women, Peace and Security-Afghanistan Directory Wazhma Frogh and Kabul's representative at OIC Asila Wardag. Sweden's former envoy for Pakistan and Afghanistan Ann Wilkens chaired the meeting.

Mian Sanaullah said that the region is in a flux, uncertainty is on the increase in view of the on-going readjustment of alliances. "Stability versus instability theories are defining reality, perceptions and misperceptions, firming up national positions in the region," he said.

He said that one should not worry about the alliances in the making because each country ultimately will seek realisation of its national interest therefore Pakistan and Afghanistan should focus on their interests leaving aside other characters.

Qazi Hamayun said "Pakistan has been supportive of the peace process in Afghanistan but has received unjustified criticism. Extra regional elements such as Russia, America and the uncertainty fuelled by unpredictable approach by the US president-elect towards Afghanistan are creating tensions." He advised that the Afghan leadership to avoid blame game.

Khalid Pashtoon recalled a 'pattern of support' in Pakistan's relations with the Taliban.

He was apprehensive of Pakistan and Russia's relationship and disputed Moscow's claim of establishing contacts with the Taliban out of fear of Da'ish, saying the two groups were one and the same.

Muzammil Shinwari said Afghanistan's exclusion from the Moscow meeting was alarming for Kabul. "The Afghan government considered it a hostile development."

"It is not understood that as to why Russia has opposed the delisting of Hizb-e-Islami chief's Hekmatyar at the UN Security Council if it has to work with Taliban," he said in reference to Moscow's decision to suspend the process of Hekmatyar's clearance from the UN black list.

Shazia Marri informed the meeting that the Sindh sports minister has agreed in principle to arrange a cricket match between Karachi and Kabul's cricket teams.

Published in The Express Tribune, January 9th, 2017.
COMMENTS
Comments are moderated and generally will be posted if they are on-topic and not abusive.
For more information, please see our Comments FAQ