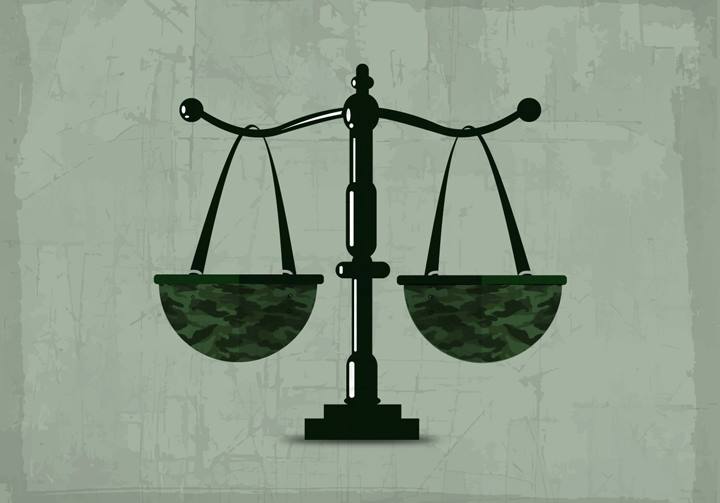 ---
The military's media wing on Sunday said the military courts, set up under the 21st amendment for a two-year term, have played a positive role in reducing terrorism in Pakistan.

"During the period of their validity, 274 cases were referred to military courts. Their disposal has yielded positive effects towards reduction in terrorist activities," Inter-Services Public Relations (ISPR) in a statement, issued hours after a senior Punjab minister suggested that courts' performance had been 'unremarkable'.

The ISPR said the military courts were established through a constitutional amendment 'in an environment of heightened terrorism'.




"The routine judicial system was under stress wherein judicial setups/judges were also subjected to act of terrorism. Therefore special constitutional arrangements were made to effectively check the terrorists' activities," it said.

The military's media wing added that out of the 274 cases referred to military courts, "161 [convicts] were awarded the death penalty, 12 were executed and 113 were awarded imprisonment of varying duration."

"The cases were dealt through due process of law in the military courts. The military courts have ceased to function on expiry of their mandated period," ISPR pointed out.

Earlier on Sunday, Punjab Law Minister Rana Sanaullah claimed the military courts' performance during their two-year term had not been anything 'remarkable'.

"The performance of military courts over the last two years has not been good enough to suggest that the system could not run without them," he told reporters. "Military courts are not a solution," he added.

Published in The Express Tribune, January 9th, 2017.
COMMENTS
Comments are moderated and generally will be posted if they are on-topic and not abusive.
For more information, please see our Comments FAQ