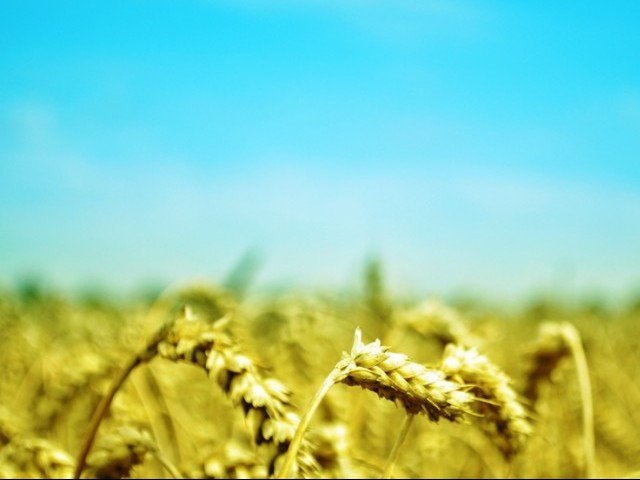 ---
According to the Federal Minister of National Food Security and Research, Pakistan is not facing any food insecurity since the country has a surplus of basic staples such as wheat, sugar, rice etc. This statement is in direct contradiction of the World Food Programme's out going Country Director Lola Castro's assertion in September 2016 that 43 per cent of Pakistanis are food insecure. While Castro also stated that Pakistan does not have an issue with food production, her analysis of the situation relied on other indicators rather than simply the quantity of crop produced. According to her, both the quality and quantity of food available to most poor and illiterate Pakistanis is not enough to meet their basic nutritional needs. Meanwhile our government has decided to overlook these metrics, focusing solely on crop production to declare that food security has been achieved in Pakistan. The persistent famine like situation in Thar has been widely publicised but appears to have escaped the notice of the National Food Security officials.

Limited access to food is not a problem present in one part of the country either. Due to high levels of abject poverty in both rural and urban areas and those geographical regions in which food crops are not grown in large quantities, the number of Pakistanis who cannot get enough to eat on a regular basis is quite high. Using a narrow definition of food security to overlook the ground realities is an irresponsible move. Our government is focusing on coming up with better production methods to increase crop yields which is a positive step in and of itself however, it is not likely to fulfill the nutritional needs of those who live far away from the crop producing plains. The problem of food quality too, goes unaddressed. When the very basics are unavailable, little heed is paid to the fact that diversity in food is as important as quantity in order for the population to be healthy. Given these facts, the Minister of National Food Security may like to reconsider his stance before issuing further statements on the subject.

Published in The Express Tribune, January 9th, 2017.

Like Opinion & Editorial on Facebook, follow @ETOpEd on Twitter to receive all updates on all our daily pieces.