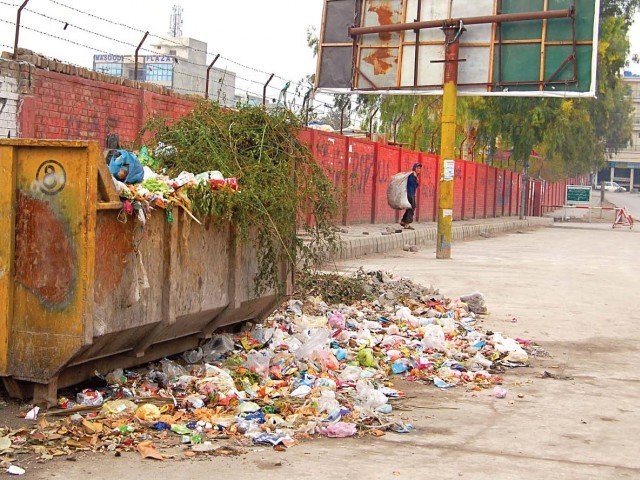 ---
KARACHI: If you are a resident of Karachi's district South or East, be prepared to pay an additional tax on garbage collection.

After the recent outsourcing of garbage collection by the Sindh Solid Waste Management Board (SSWMB), a Chinese company has been given the contract to collect garbage from households and dump it at Garbage Transfer Stations, said the board's managing director Dr AD Sajnani. From there, the waste management board is responsible for lifting the garbage to the landfill sites, he added.

People will not be charged for this facility in the first year (2017) but the government will consider imposing an additional tax from next year, he said.

Meanwhile, garbage lifting machineries have arrived from China and labour unions have decided to go on strike to protest the government's decision to outsource waste collection. The labour unions of the Karachi Metropolitan Corporation (KMC) and the district municipal corporations (DMCs) are unhappy the government gave the contract to Changyi Kangjie Sanitation Engineering Company instead of transferring funds to them.

According to a Chief Minister House statement, 200 small garbage collection vehicles, 77 refuse collection vehicles and a huge quantity of plastic steel dustbins have reached the port. Apart from this, road washing vehicles, vehicles for showering trees and mechanical sweepings are included in the shipment. These machineries will hit the roads in districts East and South in three weeks, promised Sindh Chief Minister Murad Ali Shah.

Meanwhile, KMC Sajjan Union president Zulfiqar Ali Shah has said that they will protest across the entire city on Monday and will suspend their cleaning operations for the day. "We have not been taken into confidence before awarding the contract to the Chinese company," he complained, adding that the existing labour force of the KMC and the DMCs have the capacity to life garbage.

The Sindh government is ready to give Rs2 billion to the Chinese company for just two districts every year, he pointed out. "Had they given us only Rs1 billion, we would have cleaned the entire city," he said.

Published in The Express Tribune, January 8th, 2017.
COMMENTS (2)
Comments are moderated and generally will be posted if they are on-topic and not abusive.
For more information, please see our Comments FAQ