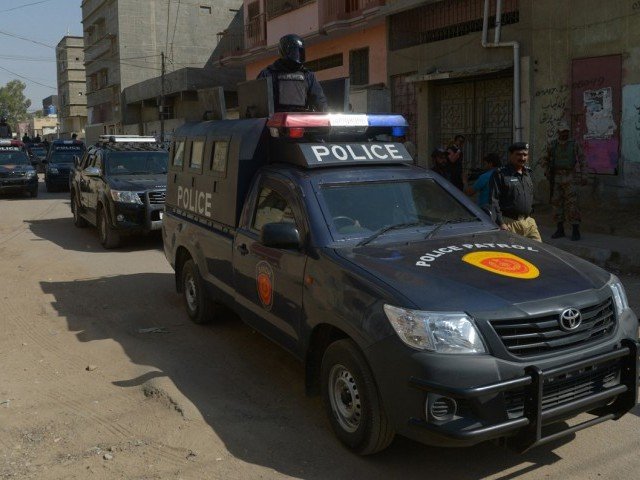 ---
ISLAMABAD: Although violence and militancy decreased in Karachi by as much as 45 per cent in 2016 against figures for the previous year, it remained the most violent city in the country with 476 terror and militancy-related deaths last year, a report compiled by the Centre for Research and Security Studies (CRSS) stated.

The annual security data compiled by the Islamabad-based think-tank stated that the city registered 1,040 militancy-related deaths in 2015.

'48.7% youth in Karachi want to leave the country'

"In fact, there has been an overall reduction (in violence) of nearly 66 per cent since 2014. From total casualties of 6,572 (4,647 dead and 1,927 injured) reported in 2015, the figure declined to 4,324 (2,610 dead 1,714 injured) in 2016," the report stated, attributing the reduction in violence to the success of combing and search operations by paramilitary and civilian security agencies.




The number of deaths recorded in other districts is as follows: Quetta 288, North Waziristan 189, Khyber Agency 151, Lahore 115, Peshawar 105 while Mohmand Agency registered 101 fatalities.

Other cities with high death rates because of acts of terror are: Khuzdar, Kech, Kalat, Rajanpur, Charsadda and Sheikhupura.

Province-wise, Balochistan topped the chart with 805 fatalities last year, followed by Sindh with 520 fatalities, Fata with 496, Punjab 424 while 357 deaths were reported in Khyber-Pakhtunkhwa (K-P).

The report stated that Gilgit-Baltistan registered five fatalities, Islamabad two and Azad Kashmir just one.

Karachi ranked among worst cities to live in

These figures only relate to deaths caused by militancy, extremism, terrorism and targeted killings and do not include homicide cases registered by police.

Islamabad, for example, registered 96 murder cases last year but the report showed just two violence-related deaths in the federal capital during the period under review.

Of the total fatalities recorded last year, 645 occurred in encounters with law-enforcement agencies, 486 were gunned down, 376 died in suicide attacks, while 198 persons were found dead.

As many as 36 people were killed in drone strikes, 12 died in official custody while eight were lynched or beaten to death.

Published in The Express Tribune, January 7th, 2017.