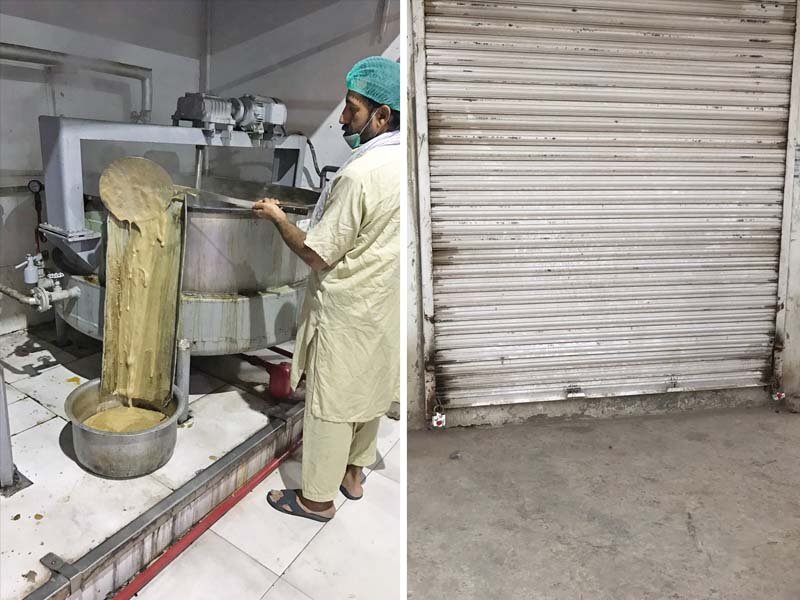 ---
ISLAMABAD: Drug Regulatory Authority of Pakistan (Drap) inspection teams raided different manufacturing units and pharmacies in various cities and took stern action against persons involved in the manufacture and sale of illegal medicines.

The Islamabad Capital Territory (ICT) drug inspector and an additional commissioner were also with the Drap team. Another Federal Inspection team of DRAP, Lahore raided various drug manufacturing and distribution setups.

The team in Islamabad conducted raids at different premises and sealed Hashir Pharmacy in Bani Gala, Ali Chemist in Bani Gala, Eman Chemist in Bani Gala, National Pharmacy in Sector I-9 and Chris Dermatology in I-9, Islamabad on violation of the DRAP Act, 2012.

A raid was conducted on a pharmacy in Gizri Market, Karachi wherein a number of unlisted drugs were found available without any purchase bills or other documentation. The drugs were taken into custody and samples have been sent to CDL Karachi for analysis as there is strong suspicion of incorporation of controlled ingredients in the drugs. Further action would be taken under the DRAP Act upon receipt of the report.

Health Care Nutrition, Lahore was sealed due to the absence of qualified pharmacists and the recovery of illegal medicines. Mahmood Pharmacy, Lahore was sealed due to the presence of huge quantities of unregistered impotence drugs, while Green Pharmacies, Lahore was sealed after inspectors found illegal medicines and over-the-counter (OTC) products including probiotics and disinfectant, nutritional products, food supplements, baby milk and foods, medicated cosmetics, soaps and shampoos.

A DRAP Lahore team also raided a manufacturing unit of Dawakhana Hakim Ajmal after large quantities of different alternative medicines and OTC products were found being manufactured, stocked, and sold under very unhygienic conditions and without enlistment. The premises were sealed.

Published in The Express Tribune, January 6th, 2017.
COMMENTS
Comments are moderated and generally will be posted if they are on-topic and not abusive.
For more information, please see our Comments FAQ